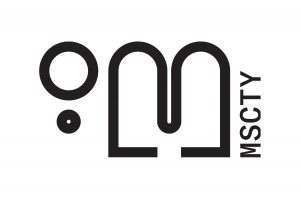 Join the Docks
Musicity x Royal Docks by MSCTY
Explore from 4 December
Love music? Love architecture? MSCTY will combine the two with this series of commissioned soundtracks which highlight the architectural and cultural heritage of the Royal Docks through the creative imagination of local artists. This project will see local musicians and sound artists explore the Docks and create tracks inspired by specific locations and spaces.
Each track produced will be geotagged and available to stream for free via smartphones at each location and online at www.mscty.space. Discover a location you might pass by everyday in a whole new way with these exclusive soundtracks. The experience will be complimented by a series of interviews with each of the artists who will describe their process and inspirations behind the tracks.
Created by Nick Luscombe in 2010, MSCTY has been working with sound artists and musicians to develop responses to mostly existing, physical architecture and space, exploring new ways to experience the world around us.
Musicity x Royal Docks invites everyone to take part in this new audio tour online or across the Docks this year. Experience the sounds for yourself from the 4 December.
---
Please note: If taking part in this trail or walk as part of your daily exercise, you must always follow the latest government guidelines on restrictions and social distancing. Further information on the latest government guidelines can be found here: https://www.gov.uk/guidance/new-national-restrictions-from-5-november  

For further information on 'what you need to know' the Mayor of London has published information on the London.gov website which can be found here:  https://www.london.gov.uk/coronavirus/coronavirus-what-you-need-know
For your visit
Places To Stay
Sunborn London
Luxury accommodation on board a superyacht minutes from ExCeL London.
Outdoors
St John's Green
Community garden with allotment and children's play area.
Food & Drink
Nakhon Thai
Thai restaurant overlooking the docks, with a Polynesian-style cocktail bar.