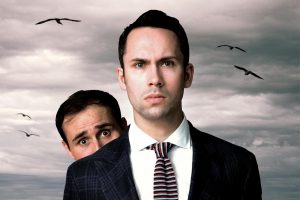 Art & Culture
Max & Ivan's Silver Standard Comedy
Max & Ivan are a comedy double act known for their slick sketches and intricate plot-lines. Now they're hosting "London's best new material night" here in the Silver Building. At May's round-up, Lazy Susan, Alison Thea Skot, Egg, and others will have you in stitches as they try out never-heard-before lines and brand-new zingers. The perfect way for comedy fans to enjoy some award-winning performers for a steal.
For your visit
Art & Culture
Brick Lane Music Hall
Music hall is a dying Victorian tradition, and this is historic hall is the only permanent venue for it that remains.
Food & Drink
Sainsbury's Local
Open every day 7am til 11pm.
Art & Culture
Lightship 93
A photo shoot location like no other: a meticulously-preserved lighthouse vessel.