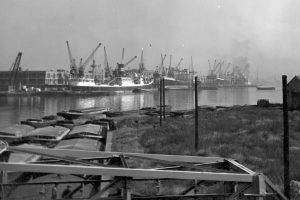 Events
Making a home in Silvertown
A virtual guided walk of Silvertown and Royal Docks by poet and researcher from Birkbeck, University of London, Matt Martin.
Three audio and visual walks in the Silvertown area, exploring the various people and their experiences who have found this area of Newham their home. Topics include; how the Royal Docks came about, the expansion of the docks and industry in the area, the Silvertown Explosion, the tallest bronze sculpture in the UK and how Silvertown came to be called Silvertown!
This tour is online now and can be enjoyed throughout the festival
For your visit
New Arrival
Food & Drink
The Snack Shack
Homemade cakes and hot food are on offer at this friendly and laid-back spot on St. John's Green.
Food & Drink
China Palace
Dim sum, karaoke, and tradition Chinese cuisine next to the ExCeL centre.
Community
Royal Docks Learning & Activity Centre
RDLAC has spent 50 years serving the North Woolwich community, from after-school clubs to conservation projects.