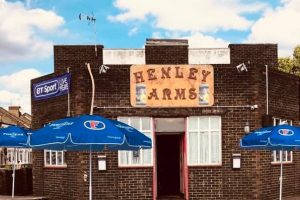 Events
MacMillan Cancer Fundraiser
Join us to raise money for cancer charity MacMillan Cancer Support. There will be a raffle and cakes for sale. Cake donations are also welcome.
For your visit
Food & Drink
The Girl of Sandwich
Primarily a takeaway, this sandwich shop is popular with locals and workers alike.
Business
London City Airport
The only London airport that's actually in London.
New Arrival
Food & Drink
The Snack Shack
Homemade cakes and hot food are on offer at this friendly and laid-back spot on St. John's Green.