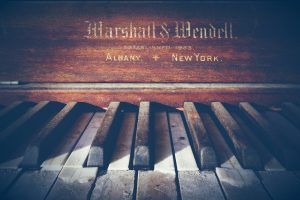 Art & Culture
Live Jazz: Basil Hodge Trio
Relax with live jazz in the Silver Building's intimate cafe-bar space. Critically-acclaimed Basil Hodge will be on piano, alongside Dominic Howells on double bass and Matt Skeeping on drums. The band will blend originals with classic jazz favourites.
For your visit
Business
Waterfront Studios
Tucked under Silvertown way, England's first flyover, this business centre has been offering office and light industrial space since 2003.
Outdoors
Royal Wharf Gardens
In this garden in the centre of the Royal Wharf development, you'll find a memorial to the Silvertown Explosion.
New Arrival
Food & Drink
Little Hudson Cafe
Little Hudson Cafe is an independent cafe open in Royal Wharf serving homemade brunch.