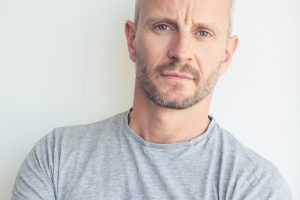 Jonny Woo
British comedian, actor, cabaret and alternative variety figure Jonny Woo is developing a play which will be set in Silvertown in the 1960s as part of this Join the Docks research and development project.
Jonny's story is set in a pub based on the now-lost pub on Albert Road, 'The Kent Arms' which was well known in the 60s for its LGBTQ+ clientele. The play will explore contemporary themes of sexuality, identity, race, politics, community and 'safe-spaces' within the context of 1960s society.
While the storyline to the play is fictitious, the themes, events, characters, place and community will all be based on research on the area at the time. Jonny will also conduct interviews with older members of the community where he will look to discover more details about 1960s life in the Royal Docks from those who remember it first-hand.
To celebrate the contribution made by the local community in the creation of this work, the project will also include a socially distanced drag performance in a local pub, to thank the local participants.
More information on Jonny's project will be coming soon, please check back here, follow our Facebook, Twitter and Instagram, or register for our newsletter to see the news first.
---
Written and conceived by Jonny Woo
Directed by Alexis Gregory
Produced by Dan de la Motte
Director of Photography - Maxx Ginnane
Lighting - James Rudd
Sound - Daniel Hawkes
Editor - Arnaud Pitois
Costumes courtesy of Hunky Dory
Hair & Make Up - Bow
Pat - Oliver Byng
Ted - Edd Muruako
Reg - Ian Holmes
Rita - Rachel Wilde
Stella - Lauria Lister
Sally - Rosie Akerman
Community Engagement Coordinator - Emma Crace
Filmed at the Silver Building in the Royal Docks
Commissioned by Join the Docks Festival

Jonny would like to thank the people of Silvertown and North Woolwich, past and present and to the gay pioneers who shared their stories as part of his research into this piece.
For your visit
Activities
Wakeup Docklands
Wakeboarding, paddleboarding, and paddleboard yoga – for beginners and back-flippers alike.
Art & Culture
The Line
Sculpture trail leading from the O2 to the Queen Elizabeth Olympic Park via Royal Victoria Dock.
Art & Culture
Lightship 93
A photo shoot location like no other: a meticulously-preserved lighthouse vessel.