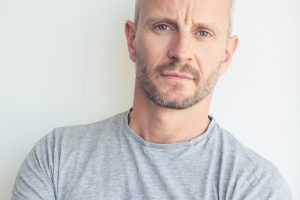 Join the Docks
Jonny Woo
British comedian, actor, cabaret and alternative variety figure Jonny Woo is developing a play which will be set in Silvertown in the 1960s as part of this Join the Docks research and development project.
Jonny's story is set in a pub based on the now-lost pub on Albert Road, 'The Kent Arms' which was well known in the 60s for its LGBTQ+ clientele. The play will explore contemporary themes of sexuality, identity, race, politics, community and 'safe-spaces' within the context of 1960s society.
While the storyline to the play is fictitious, the themes, events, characters, place and community will all be based on research on the area at the time. Jonny will also conduct interviews with older members of the community where he will look to discover more details about 1960s life in the Royal Docks from those who remember it first-hand.
To celebrate the contribution made by the local community in the creation of this work, the project will also include a socially distanced drag performance in a local pub, to thank the local participants.
More information on Jonny's project will be coming soon, please check back here, follow our Facebook, Twitter and Instagram, or register for our newsletter to see the news first.
For your visit
Food & Drink
Tereza Joanne
Tereza Joanne's main function room holds 300 buffet-style; find this barge permanently moored on Albert Island.
Business
ExCeL London
The international convention centre has hosted everything from Comic Con to the Olympics.
Community
London Borough of Newham
The dockside HQ of Newham Council.