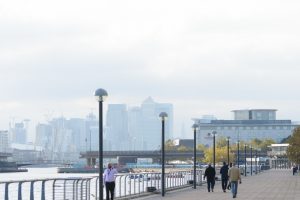 Events
Join the Debate: Youth in the Community
Guest speaker Lez Henry and panel members debate youth, community and safety as a part of the Silvertown Sessions at RDLAC. The Silvertown Sessions are organised by RDLAC and the Cultural Engine Research Group (UEL).
The debate is free to attend and attendees will be able to enjoy free local food and drink.
For your visit
Community
Royal Docks Learning & Activity Centre
RDLAC has spent 50 years serving the North Woolwich community, from after-school clubs to conservation projects.
Outdoors
Royal Victoria Gardens
These 19th-century pleasure gardens are still a delightful place to watch the river go by.
Business
London City Airport
The only London airport that's actually in London.