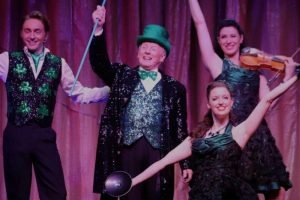 Events
Irish Music Hall Show
You don't have to go to Ireland to enjoy the party atmosphere. Vincent Hayes leads the band, with Lucy Reed, William Byrne, Ross Tomlinson, Paul James and Ciara Power. The Irish Show continues until St Patrick's Day.
For your visit
Business
Tate & Lyle Sugars
This refinery on the banks of the Thames has been producing sugar by the tonne for over 140 years.
Food & Drink
Sainsbury's Local
Open every day 7am til 11pm.
Community
Britannia Village Hall
A hall-for-hire that holds 200; home to multi-faith activities, exercise classes, English lessons, and more.