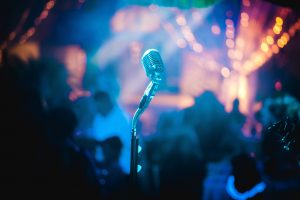 Art & Culture
Free Jazz @ Silver with Rio Kai trio
Award-winning bassist Rio Kai is known for his "energetic rhythmical phrases and blistering lines", and he's played with up-and-coming bands like the septet Nérija. Hear him perform at the Silver Building's regular contemporary jazz night, for free.
For your visit
Food & Drink
Il Volo
Il Volo serves Italian comfort food that salutes the docks' history at the centre of world trade.
Business
Waterfront Studios
Tucked under Silvertown way, England's first flyover, this business centre has been offering office and light industrial space since 2003.
Food & Drink
Starbucks Coffee
Just outside Thames Barrier Park, the outdoor seating makes this Starbucks a favourite spot for dog walkers.