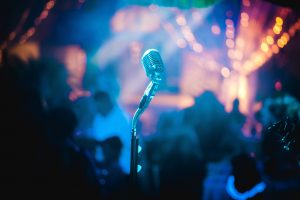 Art & Culture
Free Jazz @ Silver with Rio Kai trio
Award-winning bassist Rio Kai is known for his "energetic rhythmical phrases and blistering lines", and he's played with up-and-coming bands like the septet Nérija. Hear him perform at the Silver Building's regular contemporary jazz night, for free.
For your visit
New Arrival
Food & Drink
Little Hudson Cafe
Little Hudson Cafe is an independent cafe open in Royal Wharf serving homemade brunch.
New Arrival
Art & Culture
The Silver Building
Once the offices of Carlsberg-Tetley, this concrete block now offers workspaces to dozens of creative businesses. Look out for their regular events and exhibitions.
New Arrival
Food & Drink
Husk Brewing
There's a new brewer in town, right where the first IPAs were once shipped from. Watch out for live music nights in the bar.