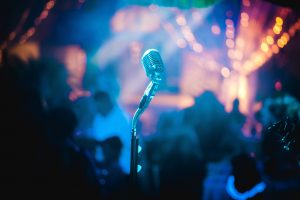 Art & Culture
Free Jazz @ Silver with Rio Kai trio
Award-winning bassist Rio Kai is known for his "energetic rhythmical phrases and blistering lines", and he's played with up-and-coming bands like the septet Nérija. Hear him perform at the Silver Building's regular contemporary jazz night, for free.
For your visit
Art & Culture
Brick Lane Music Hall
Music hall is a dying Victorian tradition, and this is historic hall is the only permanent venue for it that remains.
Food & Drink
Starbucks Coffee
Just outside Thames Barrier Park, the outdoor seating makes this Starbucks a favourite spot for dog walkers.
Art & Culture
Millennium Mills
Derelict early 20th century flour mill turned screen icon; this Royal Docks landmark is due to be redeveloped.