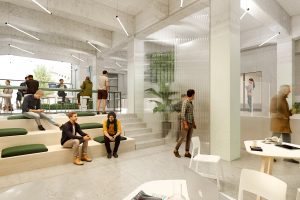 Events
Essential Digital Skills
Join the team at Expressway for an introductory talk at 08:30am on Thursday 17 September where you can meet the DSS ad Newham College teams to learn more about the Essential Digital Skills Qualification.
You can also find further information on the government funded apprenticeship training and also enjoy a cup of Perky Blenders Coffee.
To sign up, please email shellee@expressway.london to reserve a space for yourself or a fellow employee/colleague.
For your visit
Food & Drink
La Barrique
Welcoming wine bar just outside the ExCeL centre, with continental salad, pizza, and sandwiches.
Food & Drink
China Palace
Dim sum, karaoke, and tradition Chinese cuisine next to the ExCeL centre.
Art & Culture
Making Space: Go the Distance
Installation artwork by Jessie Brennan, created with Peacock Gym by collecting images from the archive of this renowned community boxing hub.