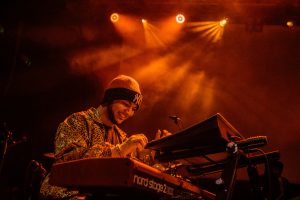 Events
Renato Paris at EFG London Jazz Festival
The singer-songwriter, who is a key member of Moses Boyd's Exodus band, Renato Paris merges together soul, pop, rhythm and blues, jazz and funk music.
For your visit
Art & Culture
Making Space: Go the Distance
Installation artwork by Jessie Brennan, created with Peacock Gym by collecting images from the archive of this renowned community boxing hub.
Food & Drink
The Living Room
The Good Hotel's floating restaurant dishes up locally-sourced comfort food with a Spanish twist.
Food & Drink
La Barrique
Welcoming wine bar just outside the ExCeL centre, with continental salad, pizza, and sandwiches.