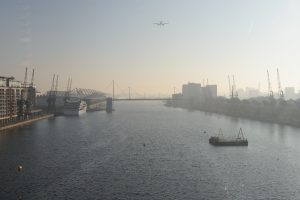 Art & Culture
Dock Monologues with Yolanda Mercy
Taking inspiration from the Royal Docks, people and places, join writer and performer Yolanda Mercy for this fun, engaging - and very practical - online (via Zoom) creative writing session for adults. Yolanda will guide participants through the process of writing a short monologue, drawing on their lived experience as inspiration, and the landscape of the Royal Docks. The session will end in an informal sharing, where participants can perform the piece that they created (if they wish!).
Please sign up using the Eventbrite link below and will be sent the joining details and any instructions for joining the session:
https://www.eventbrite.co.uk/e/dock-monologues-creative-writing-workshop-with-yolanda-mercy-tickets-139659861405
Who is this for?
Open to anyone over 18, who is keen to explore writing, empower their voice or improve their wellbeing.
As inspiration, you might want to have a listen online to Arch 468's This is Who We Are project, as part of Join the Docks.
Only 20 spaces are available for the workshop, so if you can no longer attend, please let us know so someone else can take your space.
About Yolanda Mercy
Yolanda Mercy is an experienced writer and workshop leader. She has run workshops for over 10 years and has worked with a variety of people within the community and professional sector. Yolanda's sessions have been described as "fun, informative and inspiring".
For your visit
Activities
London Royal Docks Open Water Swimming
Swim outside year round against the historic backdrop of Royal Victoria Dock. Safety tagging included.
Art & Culture
Millennium Mills
Derelict early 20th century flour mill turned screen icon; this Royal Docks landmark is due to be redeveloped.
Places To Stay
Premier Inn
Perfectly positioned for access to the ExCeL.