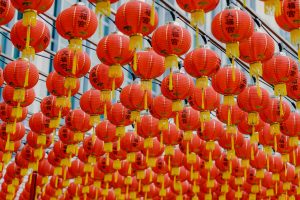 Events
Chinese Family Activities
Join the Royal Wharf Community Dock for Chinese family activities!
Enjoy some time with your family whilst taking part in free Chinese activities including

Calligraphy
Singing
Reading
Crafts
Royal Wharf Community Dock are looking for Chinese story books to share with the children at the event, please bring any along if you can.
If you wish to volunteer please contact RWCDinfo@wfsroyaldocks.org
For your visit
New Arrival
Food & Drink
Little Hudson Cafe
Little Hudson Cafe is an independent cafe open in Royal Wharf serving homemade brunch.
Business
Tate & Lyle Sugars
This refinery on the banks of the Thames has been producing sugar by the tonne for over 140 years.
Food & Drink
Starbucks Coffee
Just outside Thames Barrier Park, the outdoor seating makes this Starbucks a favourite spot for dog walkers.