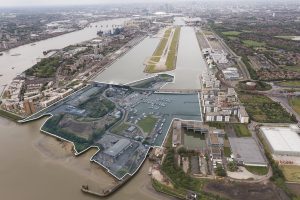 Events
Albert Island Consultation
London and Regional are preparing plans to redevelop Albert Island in The Royal Docks.
London + Regional will be holding a public consultation event on the future of Albert Island. On display will be the updated plans for a new boatyard, marina, sustainable employment hub, and new homes.
Local residents, businesses, and other interested stakeholders are invited to attend their consultation sessions.
For your visit
Community
Royal Wharf Community Dock
From adult ballet classes to dance and drama classes for kids, this new centre in the heart of Royal Wharf has begun with a bang.
Art & Culture
Lightship 93
A photo shoot location like no other: a meticulously-preserved lighthouse vessel.
Food & Drink
The Living Room
The Good Hotel's floating restaurant dishes up locally-sourced comfort food with a Spanish twist.