Events
Where to eat and drink in the Royal Docks this summer
The Royal Docks has put on a full charm offensive: it's summer, the grass is green, and everywhere there's people enjoying themselves.
Whether you fancy some lunch or an evening out, or maybe you have a full day to spend in the Royal Docks, this is a place that's sure to captivate you. But where should we go for a drink or a bite to eat?
Around Royal Albert Wharf
The water is wide open in Royal Albert Wharf – it's less busy on this end of the Royal Docks, but all the more charming and with plenty to discover.
The Chocolate Factory is the cafe run by the Well Bean Co, the Royal Docks' very own chocolate company. In addition to selling their own bars, the cafe also has scrumptious plant-based food, and views of the surroundings dockside both inside and out.
Galyons Bar & Kitchen is located in a Grade II-listed building, but the outdoor space is an area favorite when weather permits (there's even a playground around the back). A full menu from breakfast to dinner makes this a solid choice - here, you can't go wrong.
Cafe Spice Namaste is in a great spot overlooking the water at Royal Albert, but we'd make the trip even without the scenery; the food is enough of a draw in itself. Family-run Cafe Spice Namaste serves up Indian favorites with a French twist, dreamt up by Mumbai-born chef Cyrus Todiwala.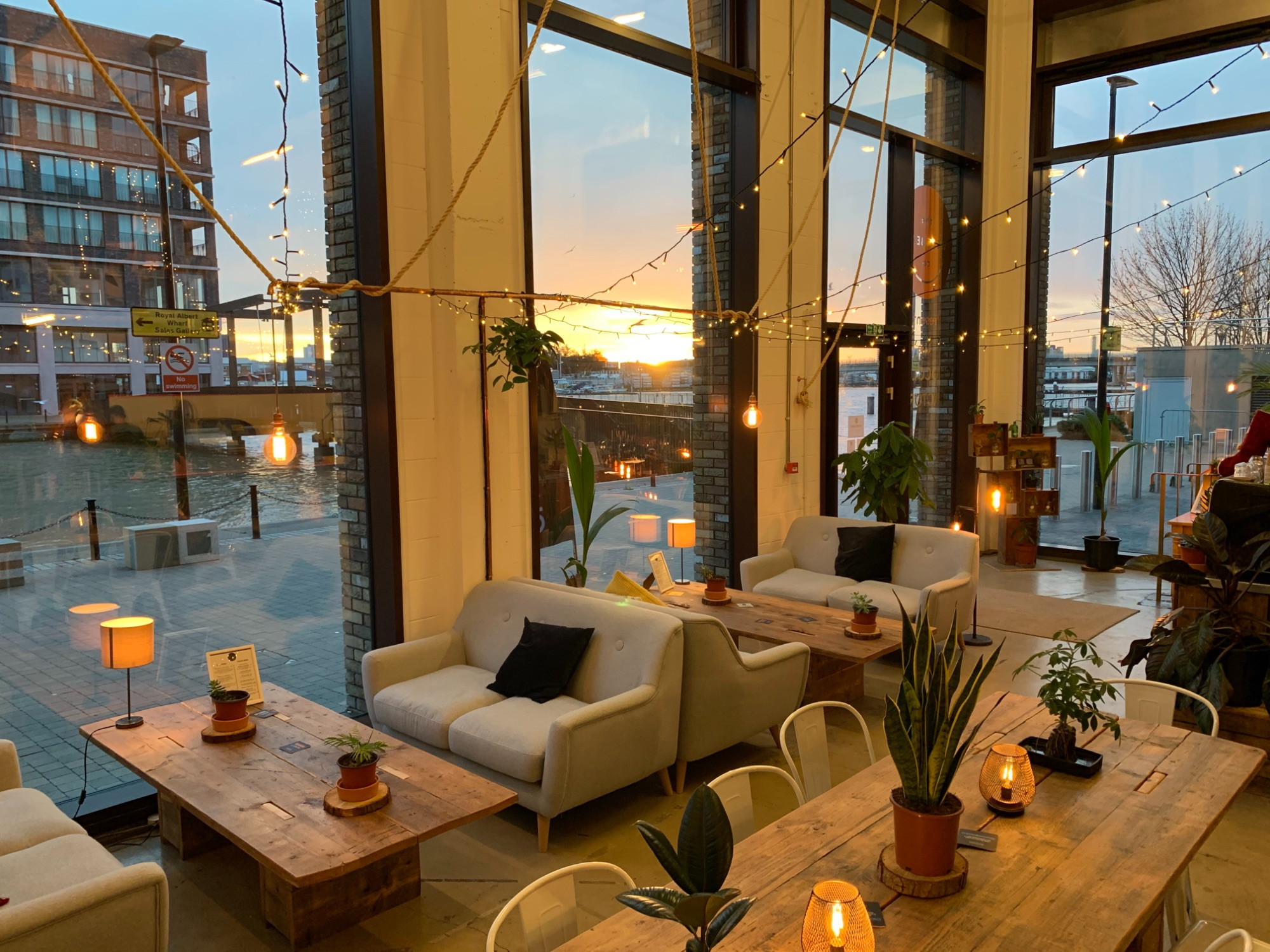 The Fox Connaught is a lively pub with a big garden, making it a great choice for a sunny lunch. Inside, sport is showing on the big screens, and there's even a bottomless brunch every weekend, sometimes with games and prizes.
Caloroso Pizza in Beckton is the place to go for stone-baked Italian pizza, as well as burgers and salads. "Caloroso" means warm-hearted, and that sounds about right for this Beckton neighbourhood favourite.
But where, you might ask, can you find a restroom in Royal Albert Wharf? There are a few public conveniences around Beckton Community Centre and Beckton District Park, but it's probably best to use the facilities if you're in a cafe or restaurant.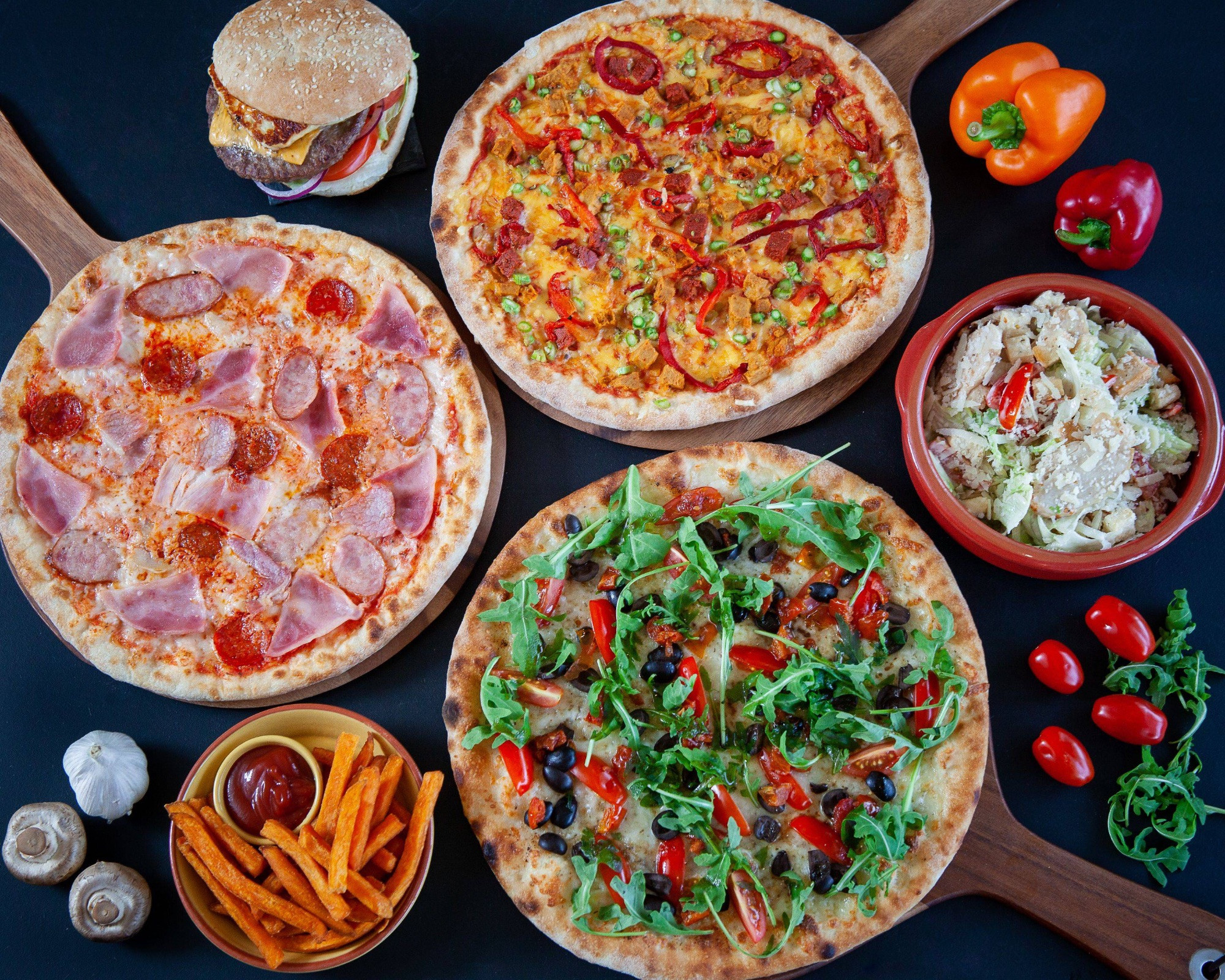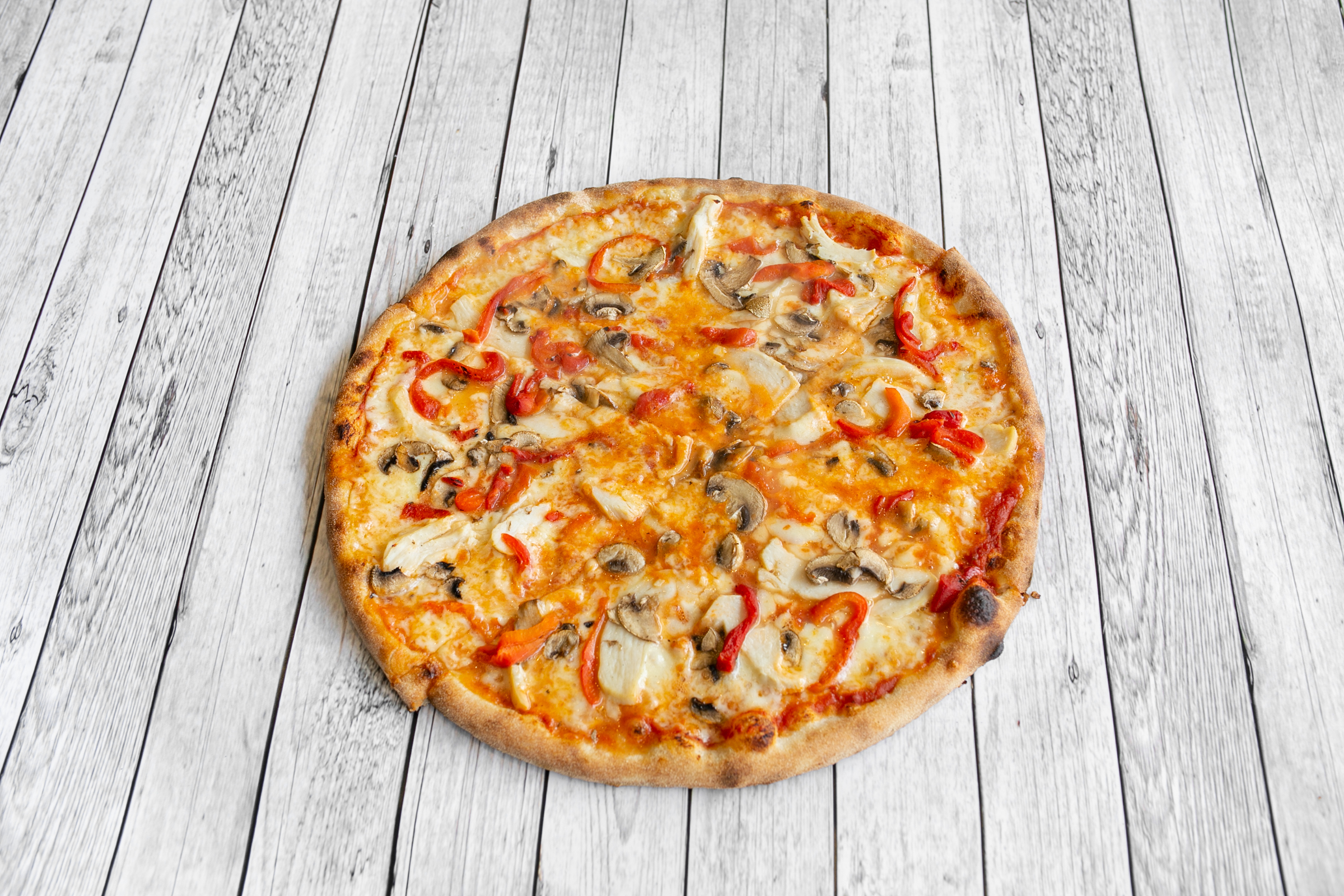 Around Silvertown and North Woolwich
Green parks and sweeping river views is Silvertown's strong suit, and in North Woolwich you'll want to follow the locals when they head for their favourite places – they know where it's at.
The Windjammer is a family-friendly pub on the River Thames, drawing you in with quaint maritime decor as well as views of the water. Grab a meal inside by the large window overlooking the Thames Barrier, or if it's sunny, stretch out on the large patio outside – this is a place to kick back and relax.
Triple Two Coffee in Royal Wharf has all the coffee varieties you can think of, as well as fresh smoothies, toasties, sandwiches and salads. Located inside the Royal Wharf Clubhouse, this is the place to pop in after a fitness class or before a neighbourhood event.
Cafe Bonnane has two spots in the Royal Docks – one on Booth Road by Thames Barrier Park, and another on Seagull Road in Royal Victoria Dock. Both cafes serve up good and trusty brekkies – here you get the best of British.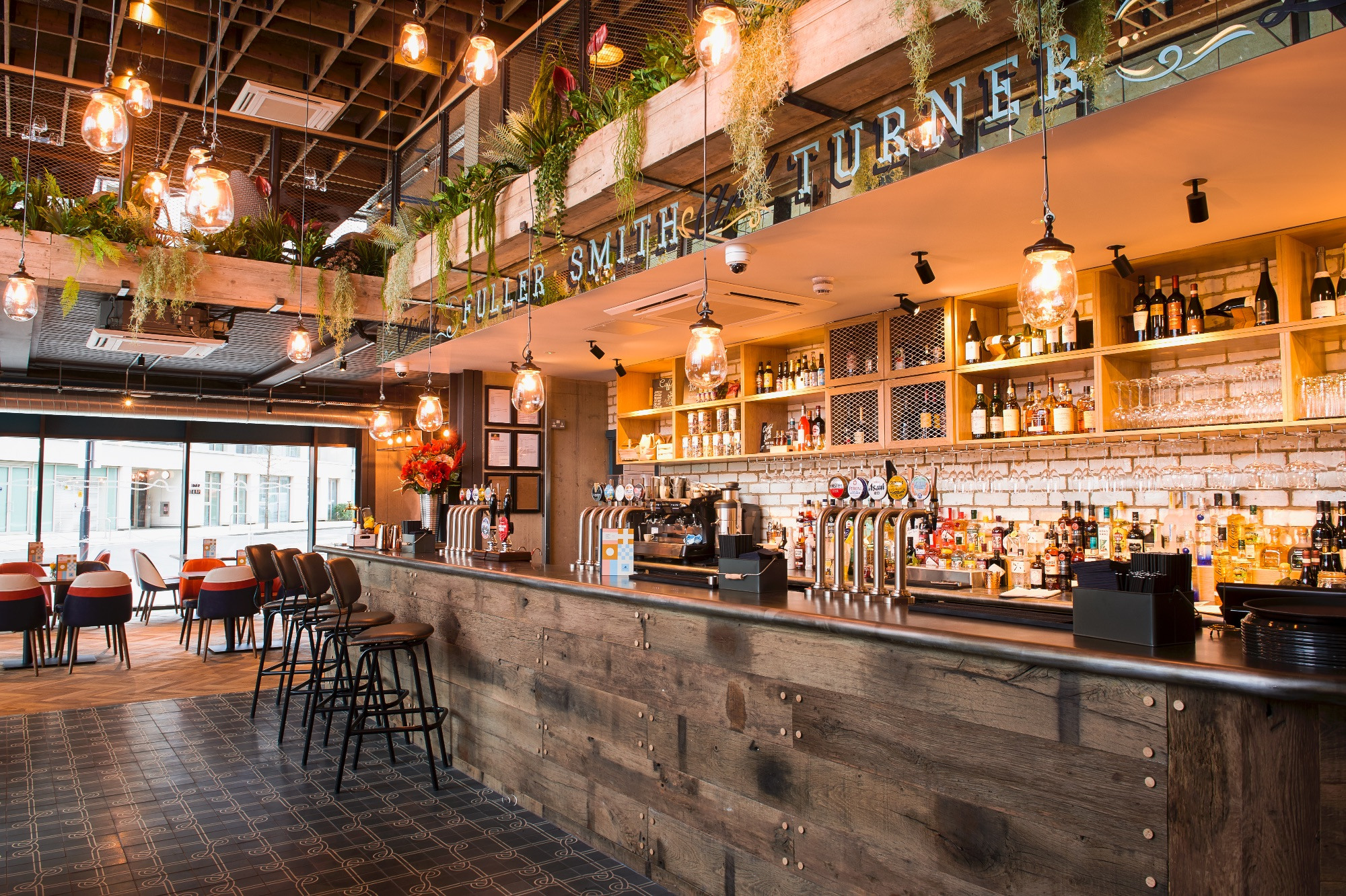 Pier Masala is a great choice to satisfy a craving for a curry, serving up some of the best Indian food in the area. Located in North Woolwich, this is the place for fluffy naans, fresh herbs and creamy sauces with a kick.
Henley Arms is North Woolwich's favourite local – pop in for a pint or two and make some friends at "the only pub in the village". This is a place where time has stood still, in the very best way.
Little Hudson is a much-loved brunch spot, serving food made with fresh ingredients and sourced from small, often family-owned, businesses. Located just by Thames Barrier Park, Little Hudson is inspired by the New York brunch scene, adding an international flavour.
There's a few choices for when you need the toilet around Silvertown: there are conveniences in Thames Barrier Park, in Royal Victoria Gardens in North Woolwich, North Woolwich Library, as well as City Airport.

In the sun, every lunchtime is an al fresco opportunity.
Around Royal Victoria Dock
Royal Victoria Dock is especially lively in the summer. Directly next to Wakeup Docklands, people gather as kids dig their toes in the sand, and people in suits flock to the grass outside the Crystal. In the sun, every lunchtime is an al fresco opportunity.
The Orchard is absolutely worth the trip across Bow Creek to Trinity Buoy Wharf. Whether you want an all day breakfast, pancakes or a jacket potato. here you get your quintessential brunch experience surrounded by art, all with sprawling views of the water.
Heroica Lounge, perhaps better known as the pizza bus, serves up pies from a wood-fired oven right by the cable car landing spot. Enjoy your meal or get a drink from the top deck or from the seats outside.
Top 1 Forever Restaurant has one of the best views in the Royal Docks. Here you can kick back right on the dockside with a drink or a meal, chosen from a broad menu which includes grills from a wood-fired oven.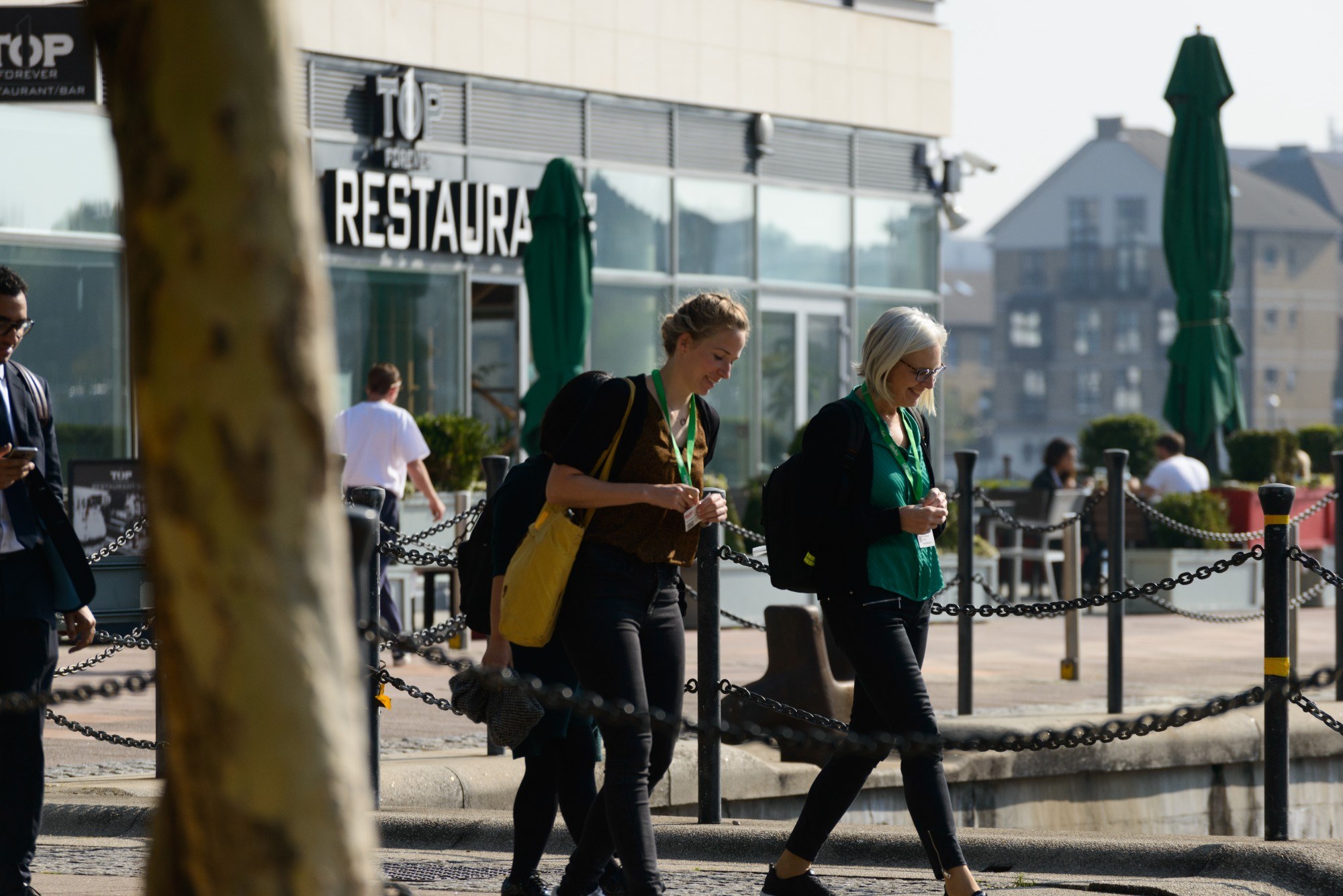 Perky Blenders x Goodvibes is located right at the entrance of the Expressway, making it the ideal place to grab a coffee or tea, a juice or a pastry, to enjoy while sitting on the dockside, in the Crystal garden, or to take along on a wander.
The Oiler Bar lets you have a drink right out on the water, as it's located on a former Royal Navy refuelling barge. Stay for the views as the setting sun makes for slow, lovely evenings on the water.
The Garden Community Cafe by Custom House is a fantastic local asset, operating since 1995 as a friendly place for people to gather for something to eat. In addition to providing training for volunteers, the cafe also has music nights, quiz nights, free community meals and children's events.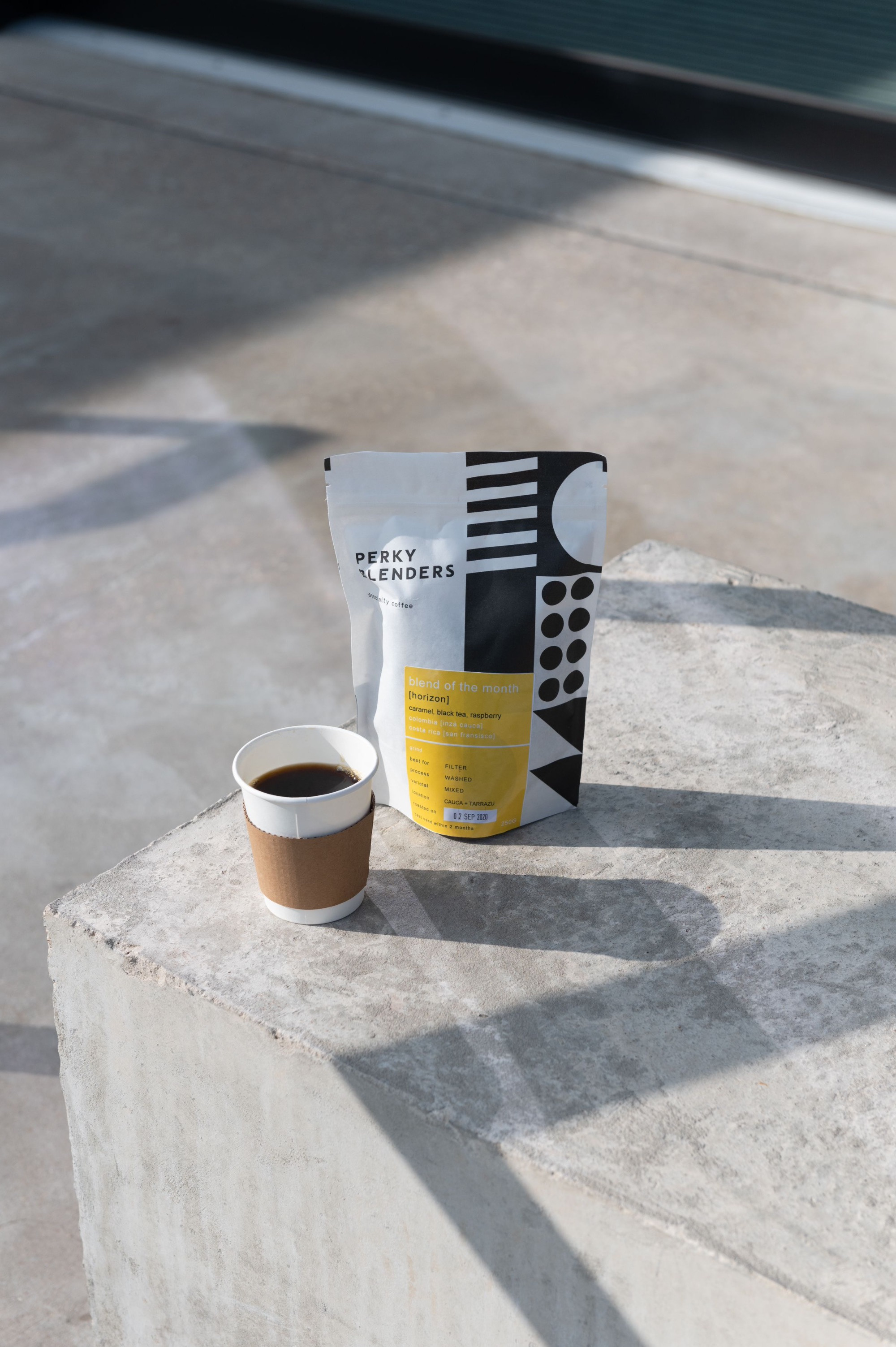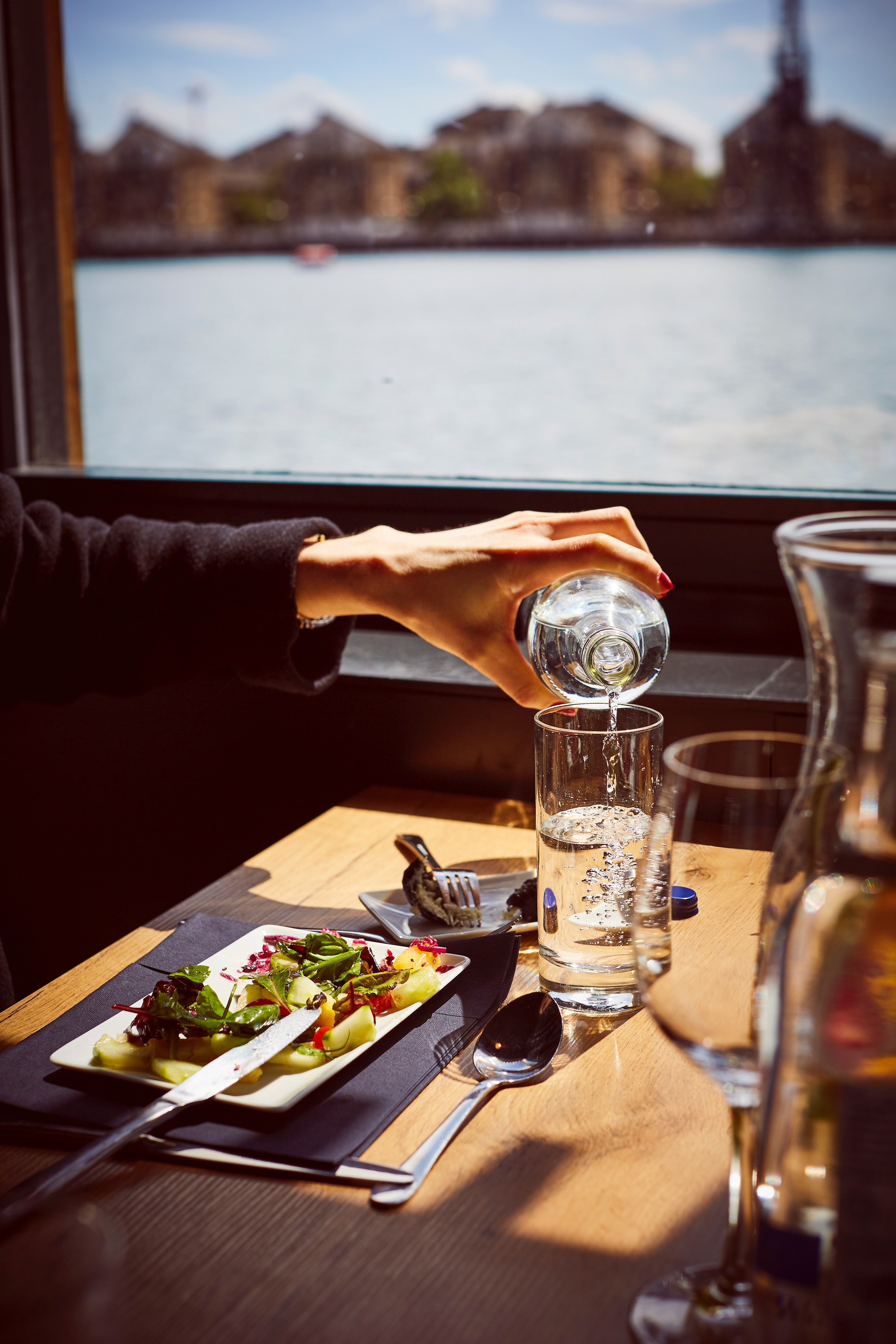 The Husk Brewing Taproom gets you just about as close to the action as it is possible to get. Husk keeps it real in its North Woolwich Road location, and here you can pull up a chair and try the Dock Life Pale Ale or the Lockdown Sour.
The Good Hotel has a roof terrace to write home about. From here you can grab a cocktail with a view not just of the Royal Docks, but also the cable car, the O2, and the entire London skyline - an unbeatable perk.
There's public conveniences in ExCeL London, at Trinity Buoy Wharf just across Bow Creek, at Custom House Library, and Canning Town bus station (opening hours may vary). Though in Royal Victoria Dock itself you might be best off going while you're at a cafe or restaurant – luckily there's plenty.
---
Here's more food and drinks establishments to explore around the Royal Docks. Discover what's on this summer in the Royal Docks.
Stories from around the docks