Regeneration news
Royal Docks Rain Garden
Did you know the Royal Docks is currently home to one of the largest Rain Gardens in the country?
The Rain Garden is an integral part of a larger initiative led by Newham Council in collaboration with the Royal Docks Team to improve the Royal Docks Corridor. This £34.69 million project, a joint effort from the Mayor of London and the Mayor of Newham, is an ambitious programme of works to revamp the road layout and street environment along a strategic corridor that runs between Canning Town to London City Airport.
A standout feature of this project is the incorporation of Rain Gardens as part of the Sustainable Drainage System (SuDS) plan. Rain gardens are a powerful tool in urban greening and flood management. They play a key role in mitigating flooding caused by surface water runoff and in purifying water as it drains through the soil. The overall scheme forms the largest rain garden in the UK to date and will be implemented across 5 phases with the planned completion in October 2025.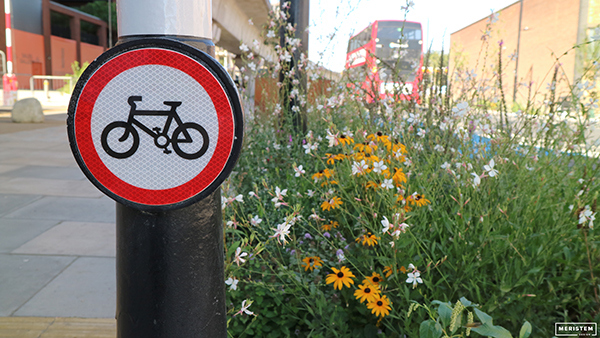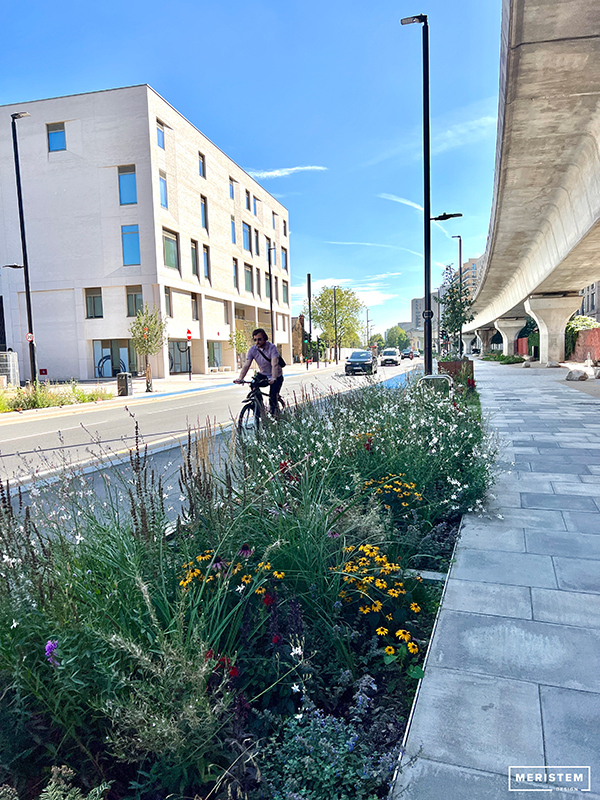 Phase 1 of the works has been successfully completed and saw an astonishing 5,000 plants planted by Meristem Designs. As this flora establishes and blooms, it promises to further enhance the area's visual appeal while also serving as a vital food source for pollinators and thereby contributing to the area's biodiversity.
Over 50 varieties of trees, shrubs and plants were used in this phase which included 8 six-metre trees planted across both sides of the road, the planting was chosen for its hardiness in an exposed location and considered the shadier areas under the DLR. This has added instant aesthetic impact to the area between Pontoon Dock and West Silver Town DLR stations.
The construction programme is divided into 5 key phases, with improvements to the street environment expected to be completed by early 2025. Phase 1A, outside Oasis Academy on North Woolwich Road, is now complete. Phases 1B, 2, 3, and 4 are currently under construction. Phase 5 is expected to be under construction from early 2024 to early 2025. For more information, please visit the Royal Docks Corridor website.
The Royal Docks Corridor project is designed to usher in a significant uplift in the area's overall quality of life. These improvements reflect a visionary approach to regeneration, emphasising not only the functional aspects of transportation but also a commitment to sustainable, people-centred urban planning, delivering on Healthy Streets outcomes and contributing to the wellbeing of the community.
A project developed in partnership Newham Highways. Concept design by 5th Studio in collaboration with JCLA and Alan Baxter Associates

Stories from around the docks