Business
Royal Docks draws a diverse office crowd with its unique workspaces
Cool creatives rub shoulders with up-and-coming technology and established manufacturing in the Royal Docks. Here, there's a workspace for everyone to come and be inspired.
With wide open space and an air of possibility, the Royal Docks is unique among London neighbourhoods. The businesses that make this their home often choose it because of the area's strong connections locally, coupled with the international prestige of ExCeL London and London City Airport.

Safety first: remember to check the latest Covid-19 rules and guidance as well as whether offices are open before heading in to work.
For small businesses looking to network
For businesses new to the Royal Docks, there are several workspaces to choose from that come with a built-in social network. The Expressway, the 120,000 sq ft building located under the Silvertown flyover, has just reopened after a major refurbishment to make it fit for modern office life. A key goal is to foster community among the 162 businesses working at Expressway – this is about 1,000 people, meaning many of the companies have only a couple of employees. They can mingle in break-out spaces or in the cafe – once lockdown is over, of course – or get together after work for a drink with Expressway tenant Husk Brewing. Husk's new Taproom & Kitchen also plans to re-open once guidelines allow.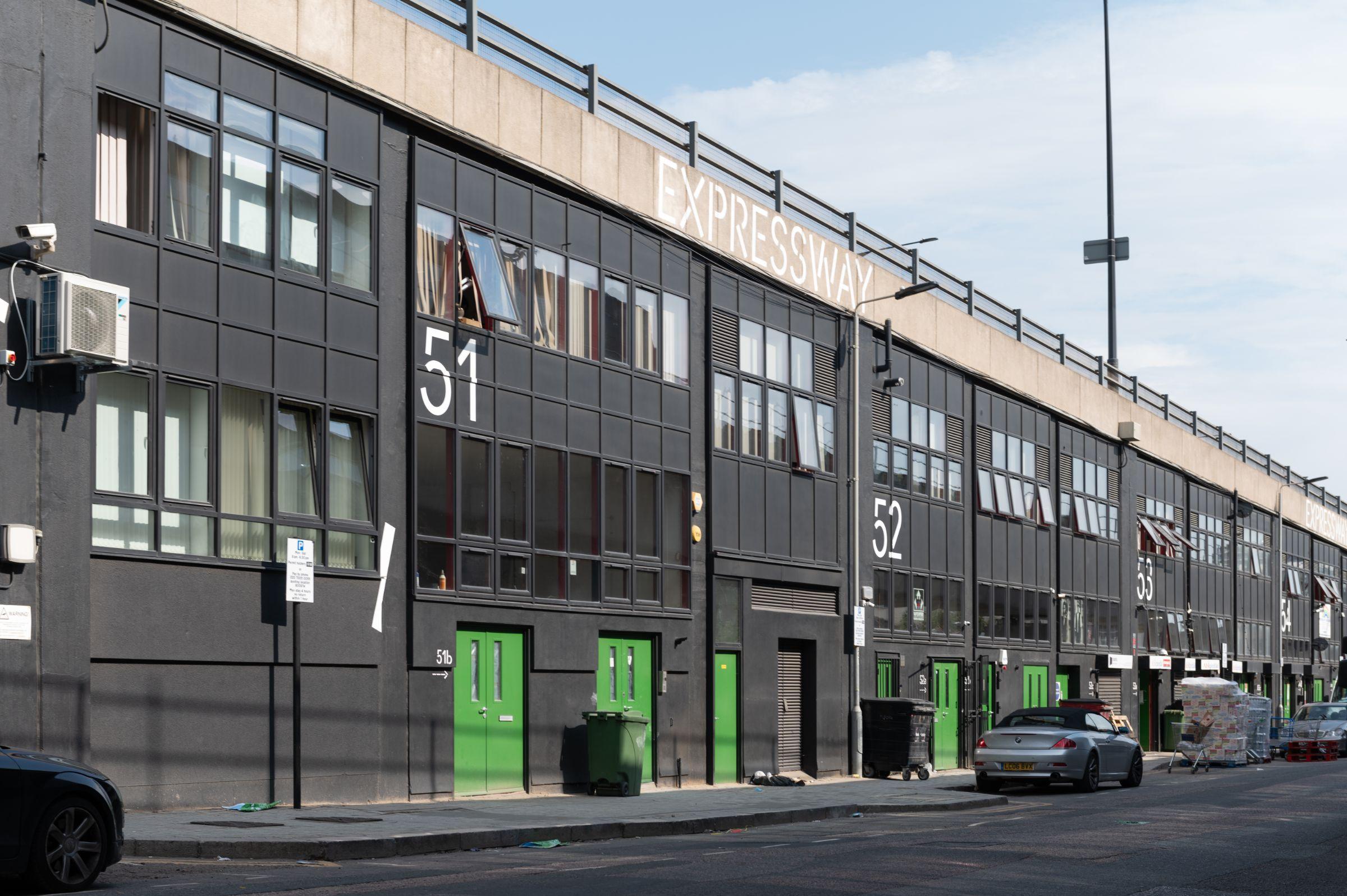 For creatives seeking a dynamic atmosphere
Rarely a week goes by without hearing about a new creative project from the tenants of the Silver Building. This cultural heart of the Royal Docks is bustling: there are fashion designers, fine artists, photographers and other creators. The team behind the creative studio Lunes, who made our storytelling trail map for Car Free Day, work in the Silver Building. "Our base in the Royal Docks is essential for us to stay connected with people in the area and all that's happening, as our focus is on helping local businesses," says Gemma Suyat, the studio's co-founder. "Workspaces and creative hubs like the Silver Building mean we have access to a range of creatives right on our doorstep, so there's always the opportunity for an exciting collaboration." Gemma added that it's a real bonus to be so close to the water, "It's the perfect setting for a walking meeting or outdoor brainstorm."
On the other side of the creative spectrum is House of Mass, the building's resident movement studio. Founded by Daniela Neugebauer in a joint venture with Projekt, House of Mass has ballet lessons for everyone: kids, adults, beginners and pros, as well as yoga, barre and improv dance, including lockdown-friendly Zoom editions. "I want people to participate and interact, and create a space where we can shift between learning, making and sharing," said Neugebauer.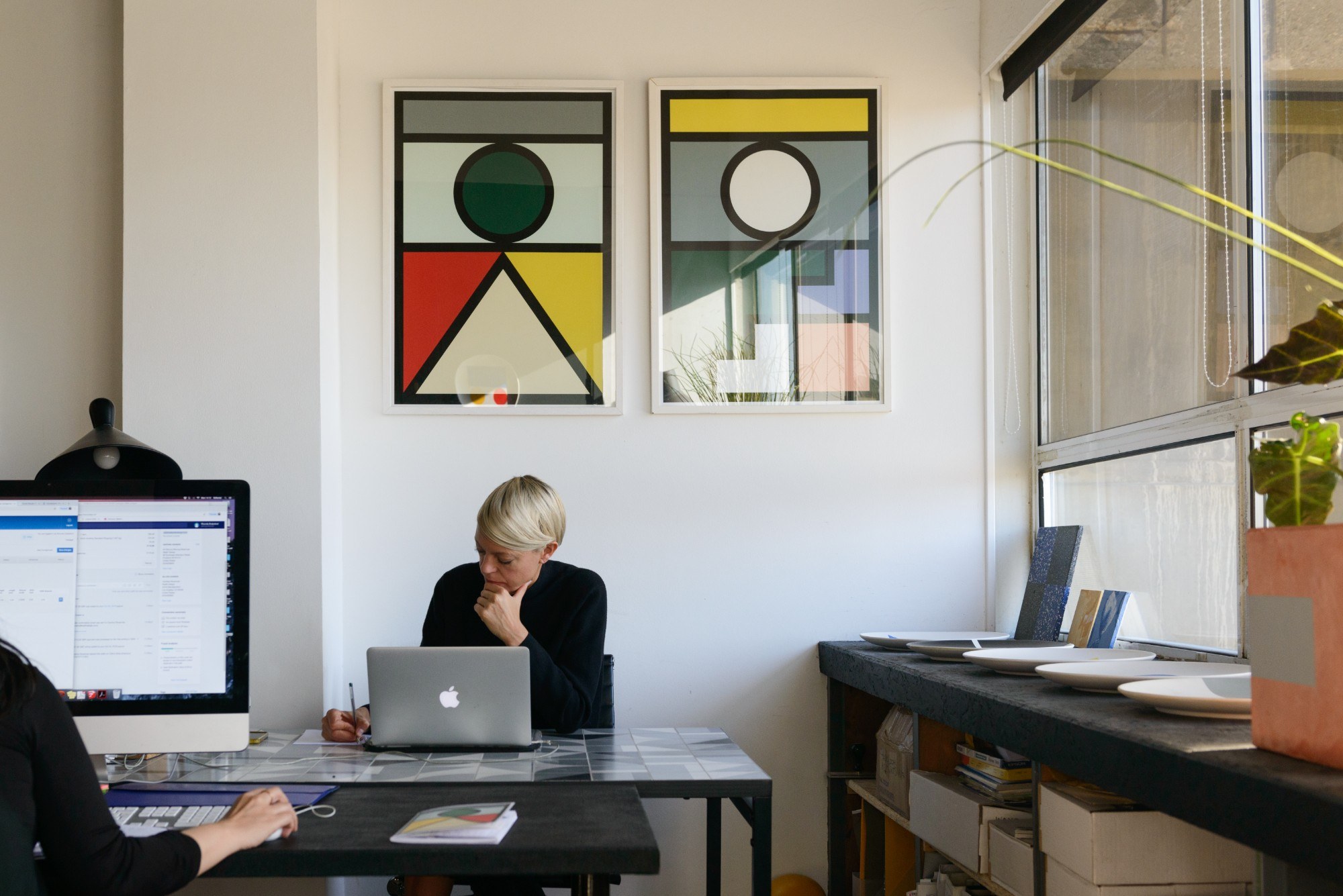 For fine artists in search of inspiration
At the eastern end in Royal Albert Wharf is RAW Studios, a creative arts hub that's home to fine artists who draw inspiration from the docklands, the riverside and the open spaces of the Royal Docks. They've been busy over lockdown too, hosting an arts exhibition by Lewis Davidson, Laura Ní Fhlaibhín and Charley Vines, showing work that's the culmination of the artists' year-long studio bursary, culminating this October.
For companies wanting connection and productivity
On Royal Albert Dock, RAD is becoming a landmark – this is 4.7 million sq ft of classically-designed office space for businesses drawn to an area that mixes international connections with a rich talent pool. Excellent transport links in an affordable area make this a great place to recruit. This is perhaps the most flexible of office offers you can imagine – businesses can take a modest 1,300 sq ft space… or let an entire campus of 460,000 sq ft.
Further along the dock edge, UEL Knowledge Dock provides a place for businesses to connect with students, the university's world-leading researchers or to collaborate with other companies. Success stories include 'internet of things' startup Unifi.id and a street food events company founded by UEL alumni.
Looking to the future
The Royal Docks is a neighbourhood in the making, and that is true also for its workspaces. Some of the most exciting projects are still emerging. Albert Island is an ambitious development that aims to improve the Royal Docks' access to the river with a new shipyard, marina, and a river centre for London alongside the Thames21 charity. There will also be a large-scale employment hub with an eye to sustainability, focused on developing local talent and attracting major employers who will make the area their home for the long term. Equally ambitious is Silvertown Quays, which will deliver 7 million sq ft of residential and commercial space. By taking the Millennium Mills into the future, the quays will embrace some of the best of old Royal Docks as a part of a visionary work-play environment.
Stories from around the docks