Business
RAD's Neil Robinson on bringing the Royal Docks back as a centre for world trade
Transforming the north bank of Royal Albert Dock, RAD is set to become a new business district for London, as well as a bustling high street with over a kilometre of south-facing waterfront.
Neil Robinson is the director of global communications for ABP, the company behind the scheme. He liked the Royal Docks so much that he even decided to move here. Here he shares his unique perspective as both a local resident and a key player in the area's regeneration.
The site for RAD has been vacant for quite some time. Does that come with a sense of responsibility and excitement about what you can bring to Newham?
You know, it does! It does have a feeling of responsibility, because everyone knows that Royal Albert Dock was the centre of world trade at one time. To be part of bringing that back to life — it's more than just a project. My colleagues and I, we get quite emotional about it because we know we are creating something very different and very new, and something that at the same time builds on that long-standing heritage.
I've met people who used to work in Royal Albert Dock when it was docklands, and they were very proud of working there. It was very difficult work, but they felt they were part of something special. That's what we feel too; we feel that we've started to create something that is really quite special. This isn't just any development project in London. What we create will be an iconic business district.
What we create will be an iconic business district.
Neil Robinson, ABP director of global communications
Here in the UK, we're not familiar with the significance of ABP as a Chinese developer. Could you tell us a little about the company?

We specialise in creating business districts, that's what we do very well. We've done that across China, starting in Beijing in 2003. For example, it's very important that there's good connectivity. Here you've got the DLR directly onto our development and a great road network. The dual carriageway runs right next to it, and it's well connected into the local community too. So many people try to create business districts and they don't succeed, because they don't have the experience we have in creating them.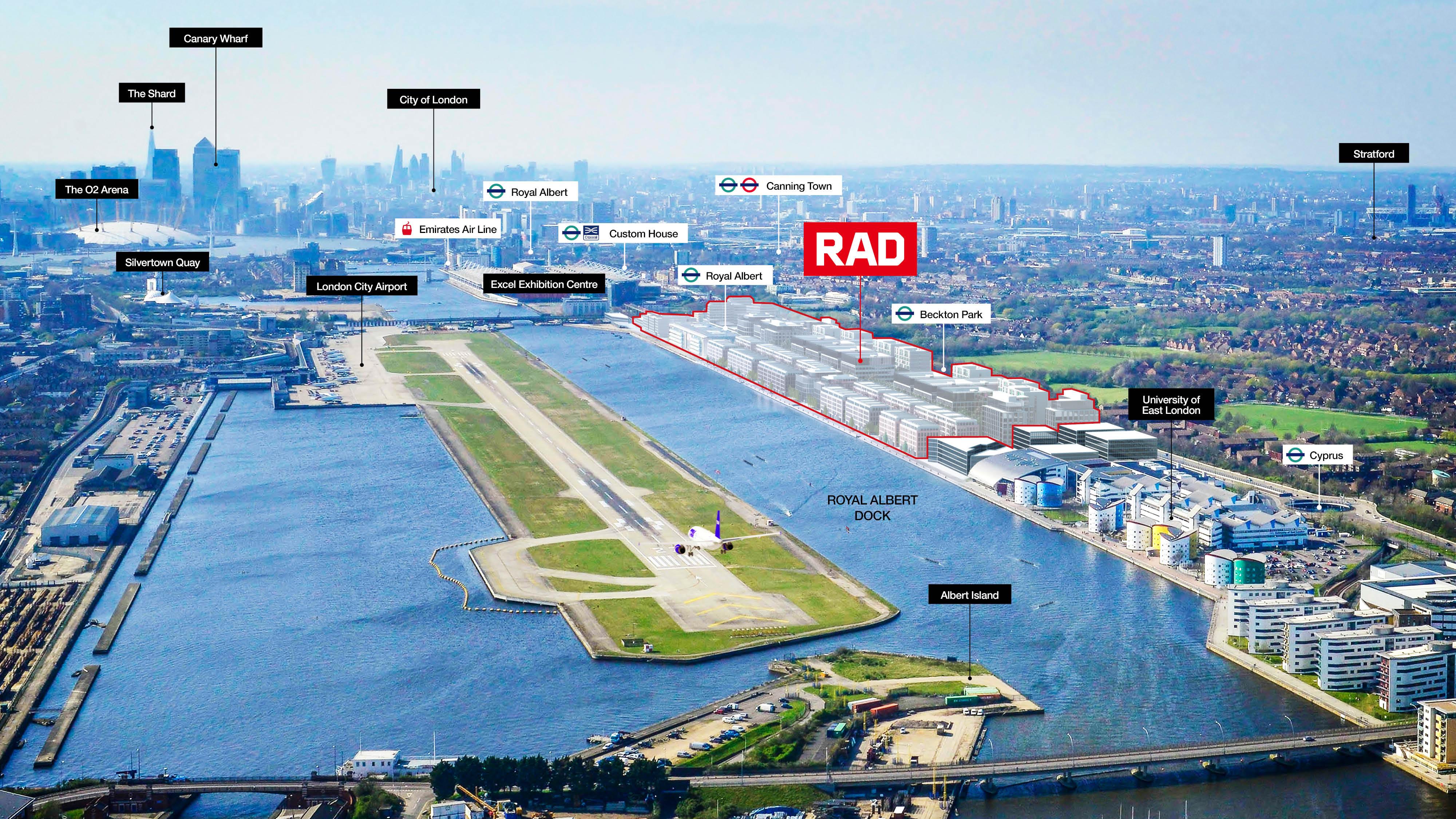 At RAD, you're re-establishing Royal Albert Dock as a centre for world trade. How will the project foster these global connections?
First of all, London is a global city. But we have other advantages too in that Newham has a diverse population. People here come from all over the world, and they've all got an international outlook. They know how to do business in other parts of the world, and that's very valuable. And because ABP is an international company, we can also help. We've got companies from India, from Singapore, from China, from right the way across Asia, who are looking to come into London and who see us as a great location. Yet our occupiers will represent London business; we are creating a new international business district, but it's one built upon a very strong foundation of London as a global city.
What opportunities will there be for people who live locally?
We estimate that when we've finished, there'll be 20-30,000 people working here. It's London, so people travel to work from across London. But a lot of employers have said to us, "It's important that we've got local people we can draw upon." And there's a good skills base locally. Most of those people who've got tech skills actually live in East London. We are tied in to the DNA of East London.

The Royal Docks is an oasis of activity: both peaceful and exciting at the same time.
Neil Robinson, ABP director of global communications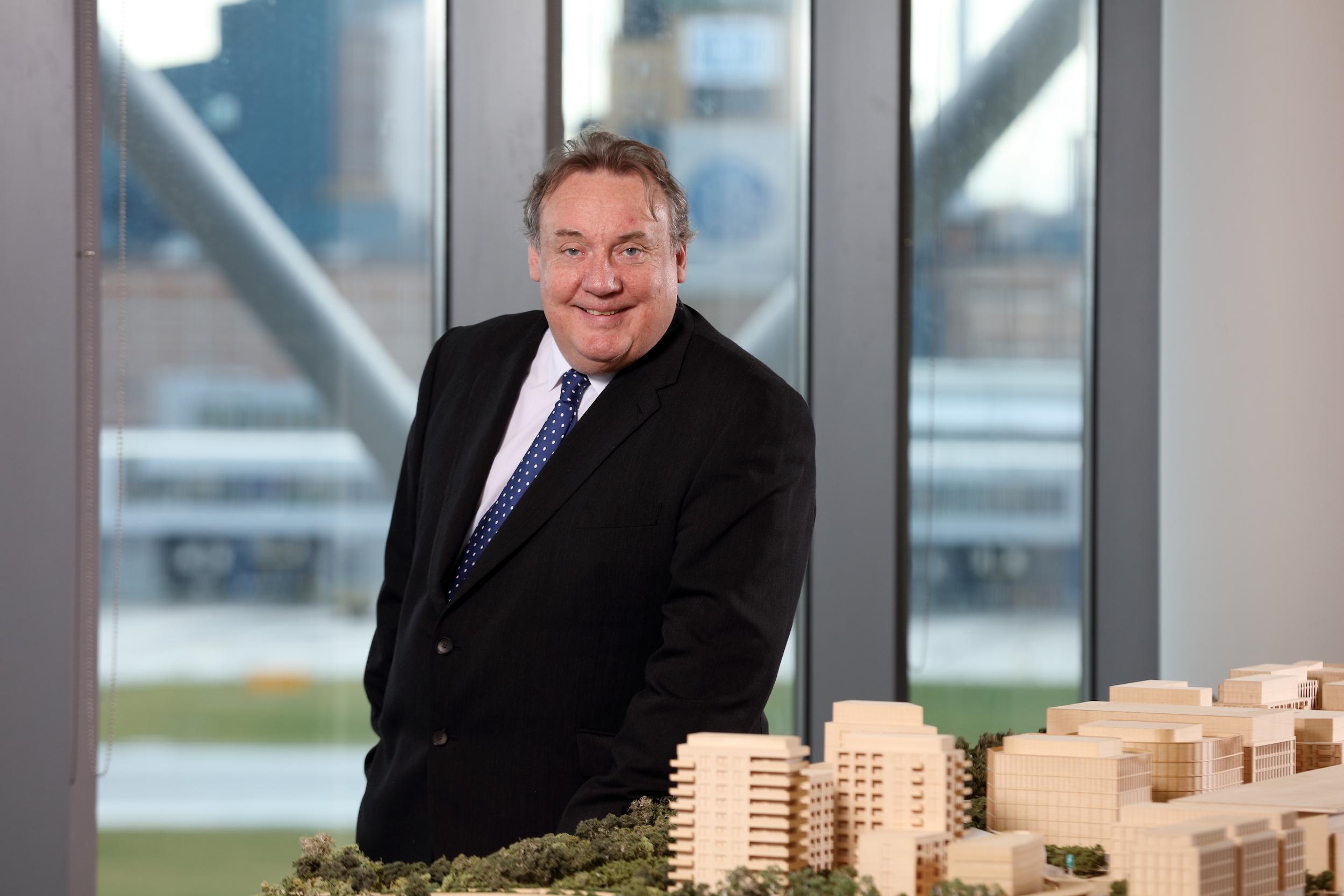 You moved to the Royal Docks yourself a few years ago. What prompted that?
The Royal Docks has always seemed to me an interesting place, and quite undiscovered, so I was fascinated by it. It's an oasis of activity: both peaceful and exciting at the same time. I had friends who came to see me a week ago, and they said, "Gosh, we didn't know this place existed." That's one of the challenges for the Royal Docks, that people are still not quite sure of the opportunities that it has. My next-door neighbour works at HSBC in Canary Wharf, and he's probably typical of many of the neighbours. Lots of people work in financial services. The area is also more and more reflective of the diversity of Newham. People here come from all over the world, and that's not necessarily true of all of London. And London City feels like our own private airport. There are many positive things about the Royal Docks that people just don't understand yet.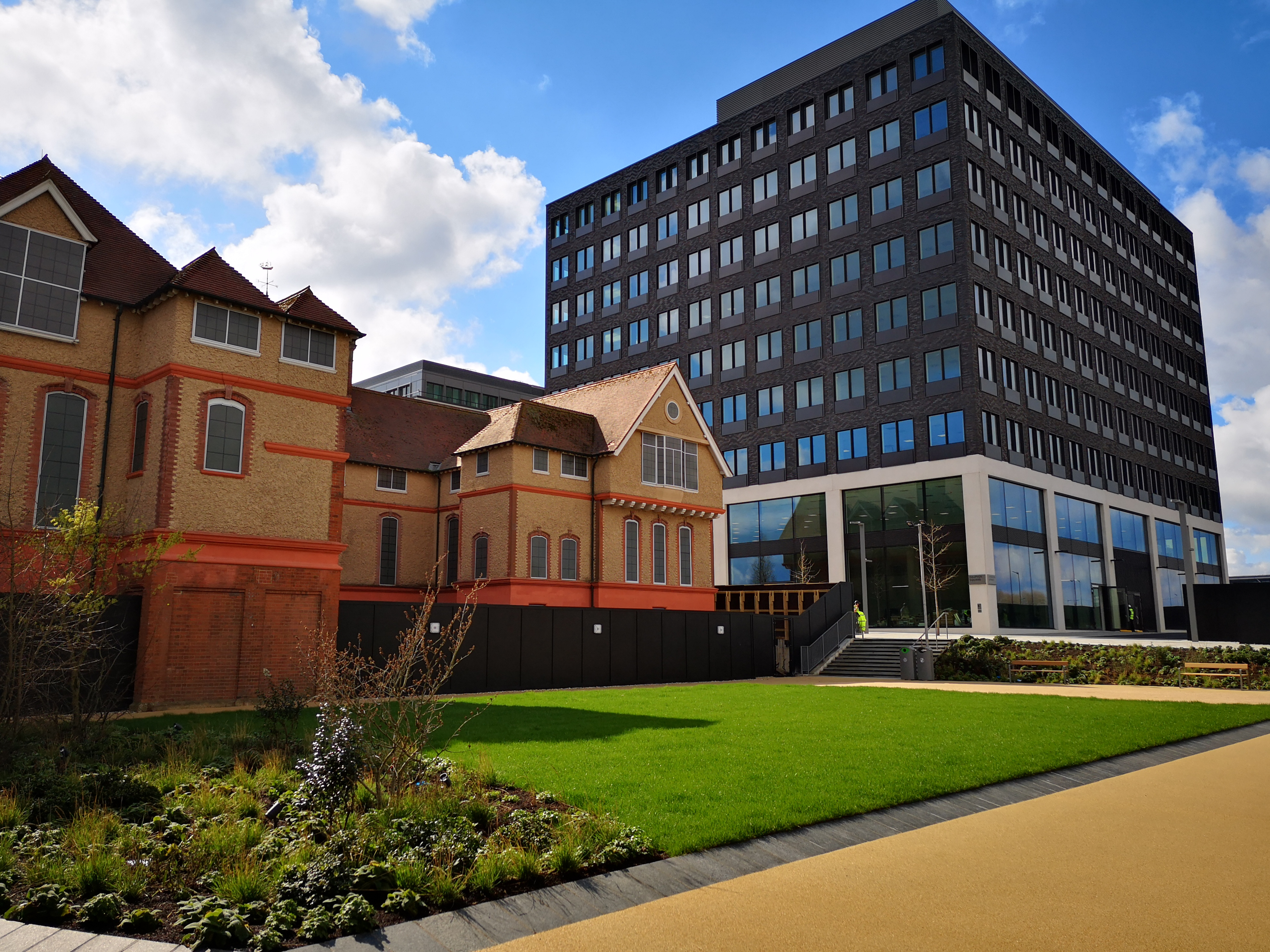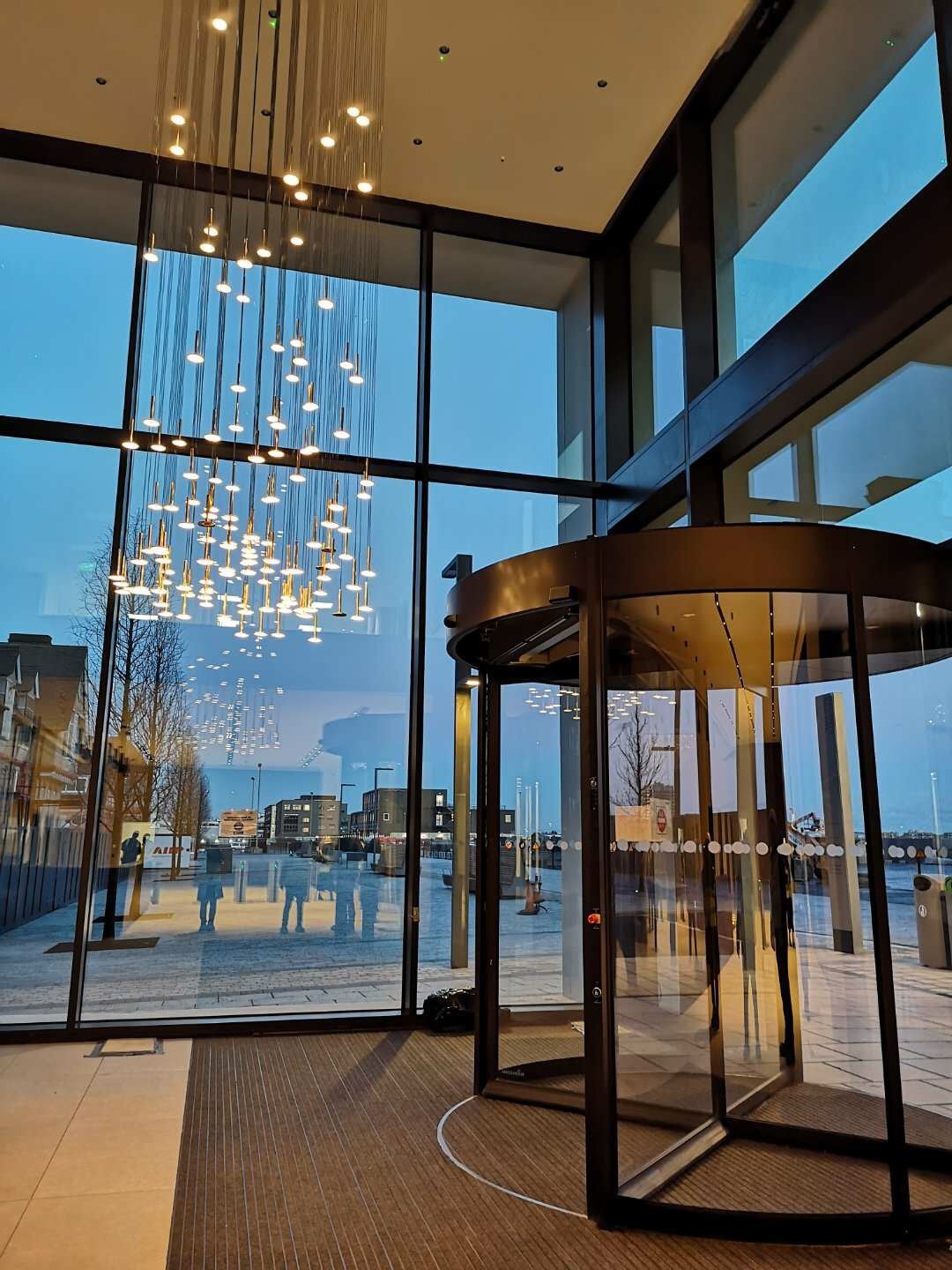 From the Beijing Olympics to the European Capital of Culture, your 25 years' experience in marketing has taken you all over the world. From this international perspective, what can British businesses learn from China?
I wouldn't say just from Chinese businesses, but from businesses generally. I would put it this way: when businesses connect internationally, then they become even better at what they do at home. I would liken it to Olympic athletes; when you compete on the world stage, you have to raise your game and open your horizons. And the way that Britain does business is very much admired around the world. We are considered to be dependable, to be entrepreneurial, to have very high standards. We do business within a very strong legal framework.
That's an important thing to remember when Brexit is in the headlines, which makes for an unpredictable landscape.
We've got to be careful that our conversation isn't out-dated very soon, because that's a moving picture, Brexit. Whatever happens — if we have a hard Brexit, a soft Brexit, or no Brexit — the next day, we will wake up and still find that London is a global city. Our attitude to business is very strong. There's a British tendency to underplay our strengths, and we won't lose those no matter what happens with our relationship with Europe.
RAD's first phase is opening shortly, and you'll be announcing a summer events programme in the next few weeks. What's your vision for RAD as a destination?
As time goes on, people will not need to leave the Royal Docks. It's important that RAD becomes a true destination: somewhere people can work, people can live, and when they've finished work, there will be bars and restaurants for them to relax in. That goes for the whole of the Royal Docks. It's almost a defined area, if you look at the geography of it. It feels like a place already, it's just that the content for it is still being developed. Very soon, most of the things that you want will be on your doorstep.
---
RAD is offering an unusually flexible range of workspaces to ambitious businesses of all shapes and sizes. Head over to their website to find out more.
Stories from around the docks