Regeneration news
Good news for good growth: Tate & Lyle warehouse to become affordable workspace
The Royal Docks Good Growth Fund has awarded its first grant of £2.8m to transform vacant Tate & Lyle Sugars warehouses and yards into a creative business and community hub and workspace: The Factory Project.
Set to open in 2022, The Factory Project's aim is to safeguard and grow the already burgeoning artistic and cultural community around the Royal Docks. Projekt, who run workspace in the nearby Silver Building, will lead the refurbishment of 100,000 sq ft of vacant industrial space.
Mayor of Newham Rokhsana Fiaz believes this first grant sets the tone for the rest of the fund. "The Factory Project is a great example of a scheme that meets the objectives set by our Community Wealth Building agenda," she explains. "Not only will it be a significant new creative hub in North Woolwich – generating quality jobs – it will also create much-needed amenity space for communities and establish a home for some of London's finest talent."
Not only will it be a significant new creative hub, it will also establish a home for some of London's finest talent.
The Good Growth Fund has £13m to award to transformative projects like this one, which address the joint ambitions of both the Mayor of London and the Mayor of Newham. It's part of the overall plan for the Royal Docks, which aims to make the local economy work for everyone: inclusive, responsible and resilient. Encouraging enterprise, creating employment, and nurturing culture are three key elements of this, and The Factory Project offers potential across them all.
As well as promising a significant amount of affordable workspace – including free spaces for local charities – the refurbishment will create or safeguard 195 jobs. There are also plans for rehearsal studios, an outdoor community area, a purpose-built film and TV studio, and a 5,000 sq ft community and events space.
"The Factory will help regenerate the Royal Docks while still creating much-needed space for local charities and communities to use for years to come," says CEO of Projekt, Nick Hartwright. 'We're very excited that The Factory provides us with an opportunity to safeguard, develop and encourage the growth of local businesses."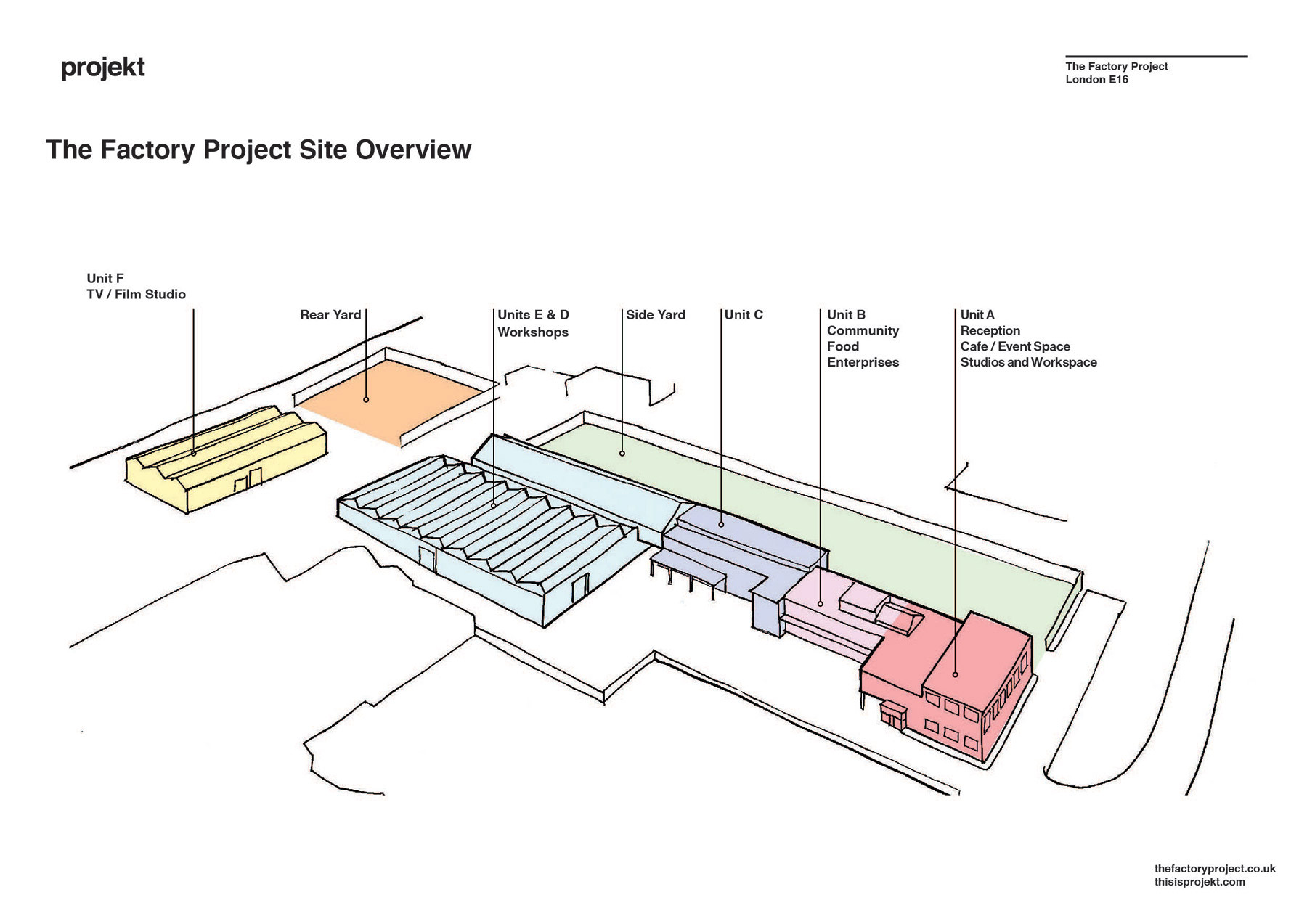 It's clear there's already demand. The neighbouring Silver Building, currently home to radical set designers Block 9, has a waiting list for workspace. As new organisations, businesses and creative enterprises move into The Factory Project, the two local charities already present there – Community Food Enterprise and Community Links Event Solutions – will also benefit from a significant upgrade to their facilities, with zero rent.
For Tate & Lyle Sugars, this continues a 142-year-long legacy in the Royal Docks. "For all of that time we have strived to be an asset to our local community," says Gerald Mason, senior vice president. "We're delighted to support this project and believe it will bring many more opportunities to the community than the traditional commercial options we considered for the site. It's a great example of our Community Wealth Building pledge in action."
This is just the beginning. The Good Growth Fund is a rolling fund and is currently open for applicants who share its vision, whether you're a community group, a social enterprise, or a business aspiring to move east. As long as there's a benefit to the area in employment, enterprise, culture, or all three, there's still time to apply. Find out more on how here.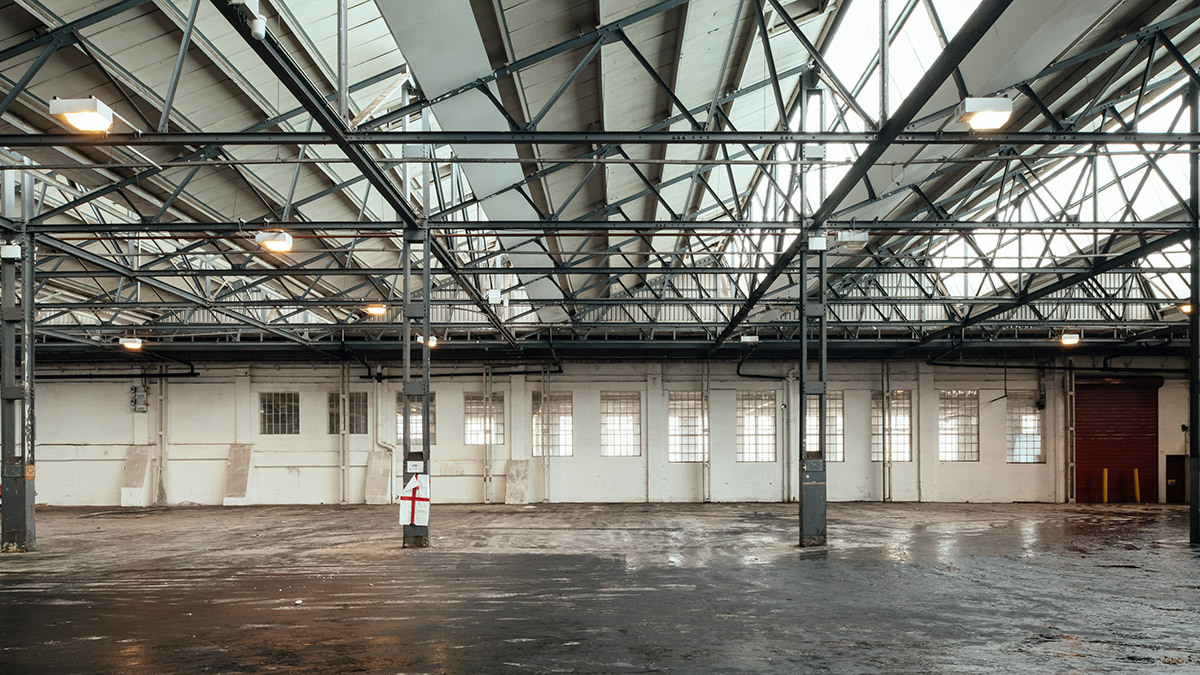 Stories from around the docks