Regeneration news
New brand for London City Airport
In vivid greens and blues, London City Airport's new brand embraces the airport's future as a hub for business and leisure travellers alike.
Of the capital's flight connections, this has long been the small-is-beautiful option. London City regularly makes top 10 lists for the most scenic landing strips in the world. Travellers are treated to picturesque views of the city as planes tilt downwards for its unusually steep approach. There's no contest: coming in to land surrounded on either side by the still waters of the dock is the best way to see London for the first time.
Our brand is bold, disruptive, and colourful with heaps of personality.
London City Airport is still associated primarily with business travel. Yet between June and September last year, the proportion of holidaymakers edged into the lead, at 52%. This makes the rebrand by the Allotment a timely one, replacing the muted blues and greys of the old colours with something altogether more joyful. The heart in the centre of the logo affirms the airport's unique position right in the midst of the capital, reminiscent of its advertising quip that it was the only airport "actually in London". The airport say, "[Our brand] is bold, disruptive, and colourful with heaps of personality, which reflects a more dynamic and contemporary look, synonymous with modern London."
The identity comes ahead of the airport's £500 million expansion that will see the terminal increase its footprint four-fold. The ambitious four-year programme involves creating new land in the docks themselves, driving 1,000 steel and concrete columns, known as piles, deep into the dock bed. The completed deck will give room for the new terminal buildings and also provide a parallel taxiway, allowing up to an extra eight flights an hour. The site will also be home to the country's first digital air traffic control tower, meaning that cameras recreate the view from a tower using a live panoramic image.
---
Find out more about London City Airport's future here, or watch the video below.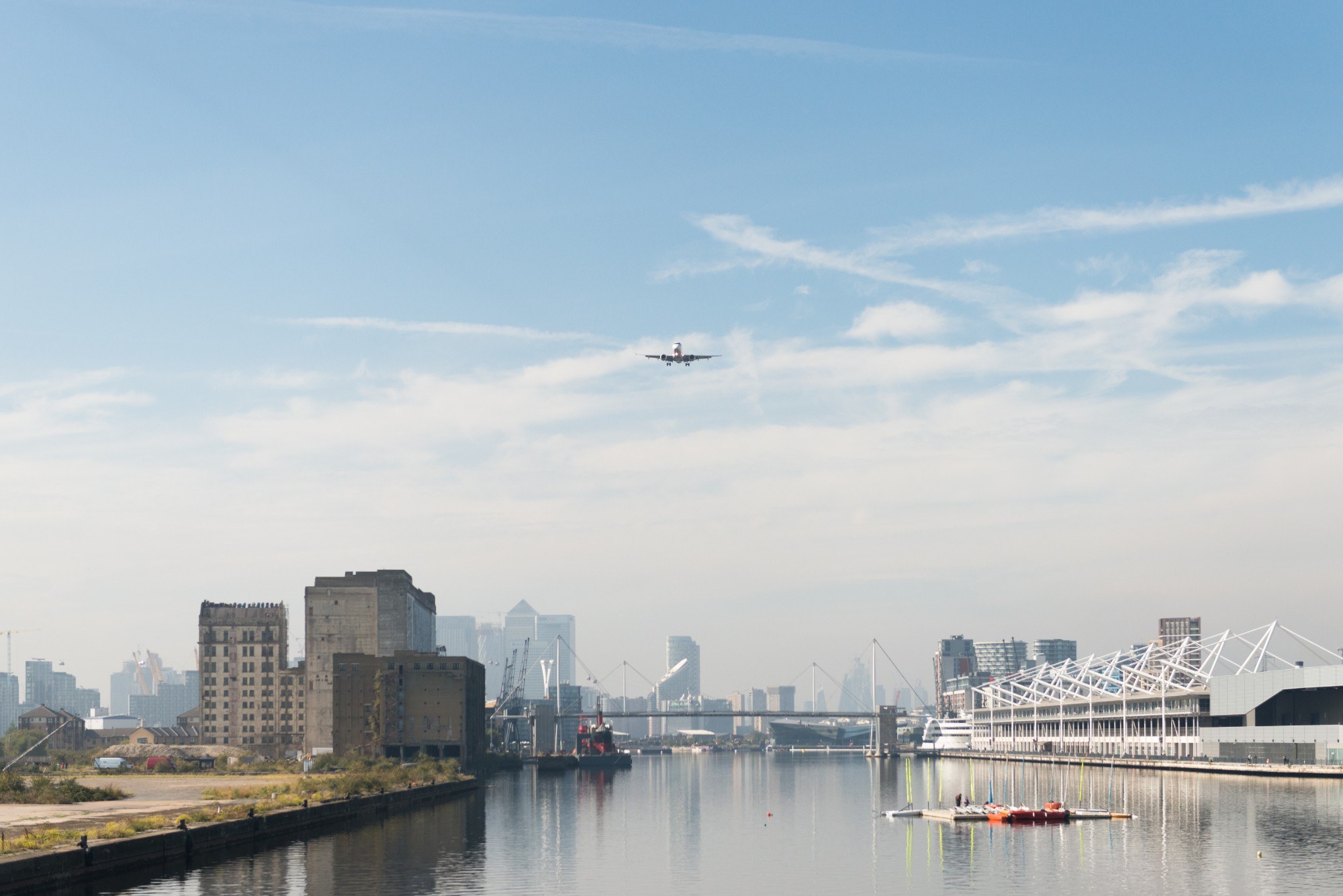 Stories from around the docks