Business
Meet the Royal Docks innovators: how Bühler helps sort the world's grain
Every day, two billion people eat foods produced with equipment made by Bühler. Let's take a peek through the doors of one of our most remarkable businesses.
If you wander through the derelict (for now) floors of towering Millennium Mills, you might spot a name carved into the machinery: Sortex. A true East London innovator, Sortex has been a go-to expert for any company needing to sort grain or other small foodstuffs since 1947. Sortex has been so dominant that in the industry its name is still synonymous with the act of sorting something – "it's been sortexed!" – just like we might say hoover or Xerox.
Today Sortex is part of Bühler (founded in 1860), and the company still has a base locally, in Gallions Reach. It's a tribute to the Royal Docks as a unique technological testbed; it has spaces and opportunities for innovative small businesses and global giants alike. Through its processing technologies and machines located within customer factories, Bühler now has a hand in processing 60% of the world's grain and 30% of the world's rice.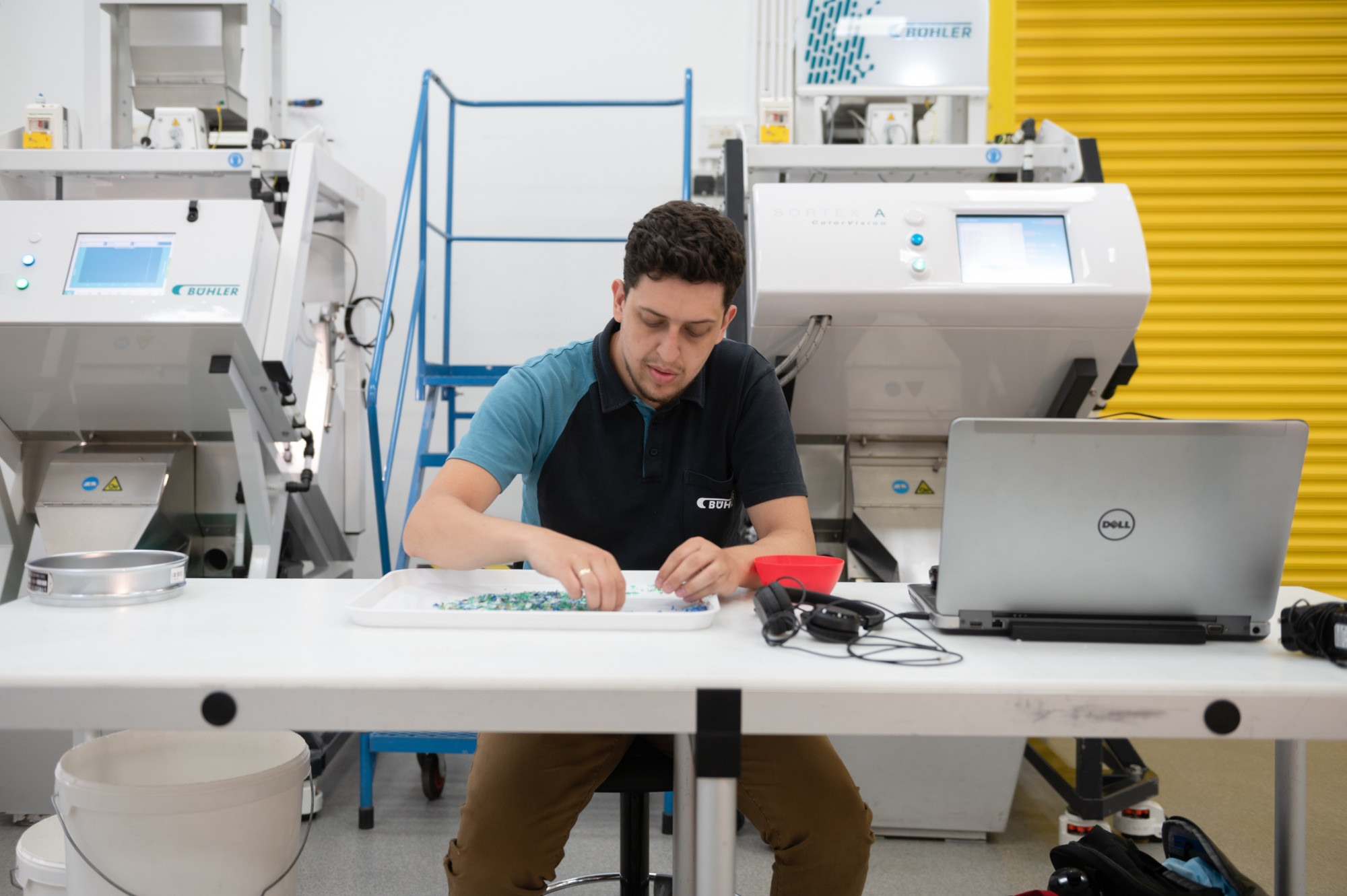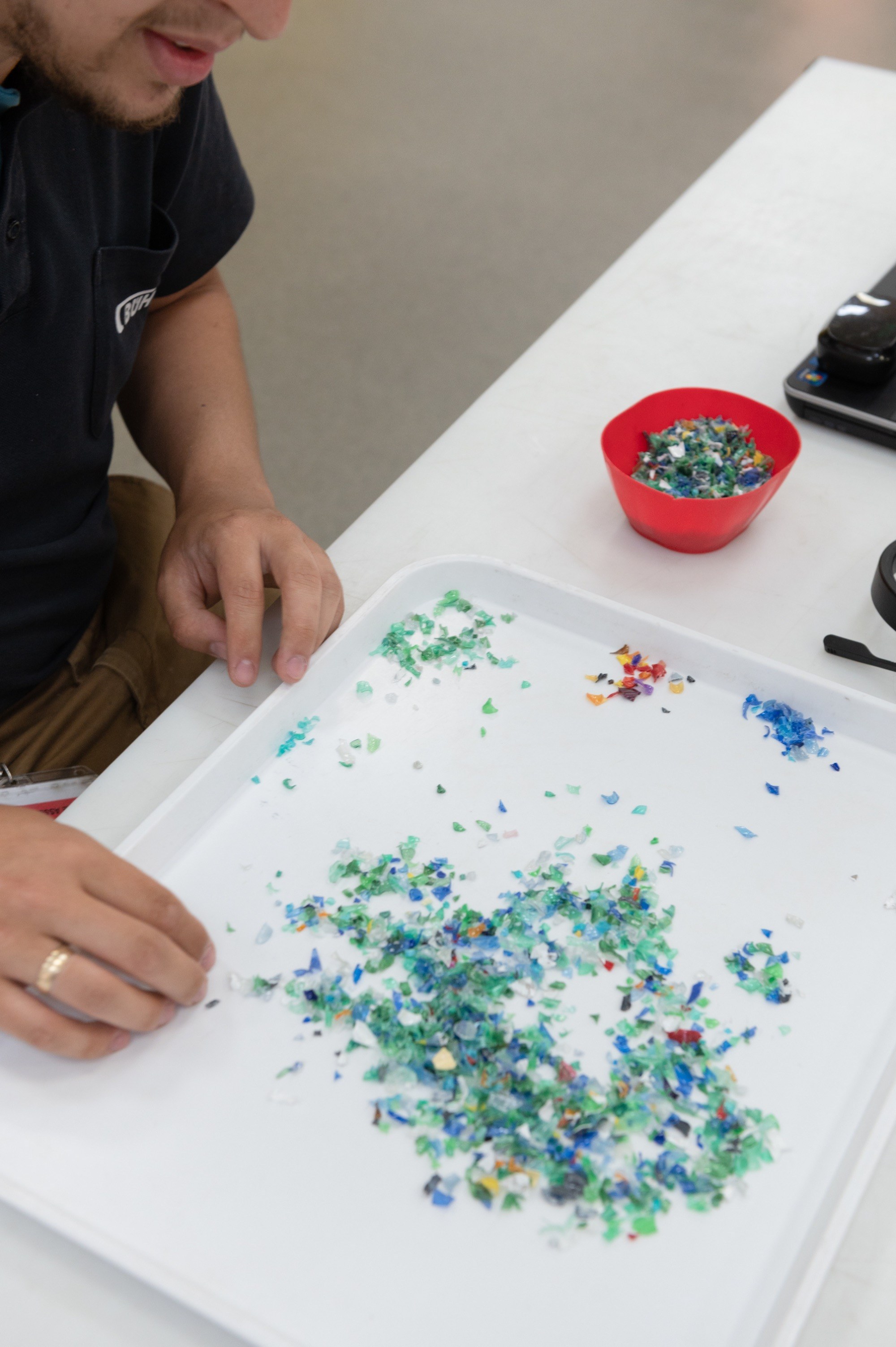 We rarely think about all the tricky steps our food goes through to get to our plates, but chances are that the grain used to make your sandwich was sortexed by one of Bühler's machines. By putting the foodstuffs through an optical sorter, which can "see" tiny flaws that make the item unsuitable to eat or plant, this crucial process ensures better and safer food, and better yield from new crops.
"Our market is global. Even though we make our sorting technology here, we export over 95% of our sorters to over 100 countries," says Tracey Ibbotson, PR and media relations executive at Bühler UK, who has been with the company for 20 years.

Our technology takes paddy rice once it's been harvested, right through to bagging that final grain after it's been cleaned, dried, hulled, graded and sorted.
The machinery in question, made right here in the Royal Docks, is equipment for sorting a wide range of commodities, ranging from wheat, rice and corn, to coffee, nuts and seeds. About 250 of Bühler's 12,500 global employees work in the Gallions Reach site, which houses the company's Digital Technologies business area. This comprises Sortex and two newer business units, Digital Sense and Data Analytics & Services.
"Bühler is a global organisation," says Tracey, explaining that the London office is the headquarters for the optical sorting technology. This encompasses manufacturing and logistics, sales and marketing, applications and customer services, plus a significant research and development operation. London is also home to Bühler's Northern Europe's sales and service centre covering its entire portfolio.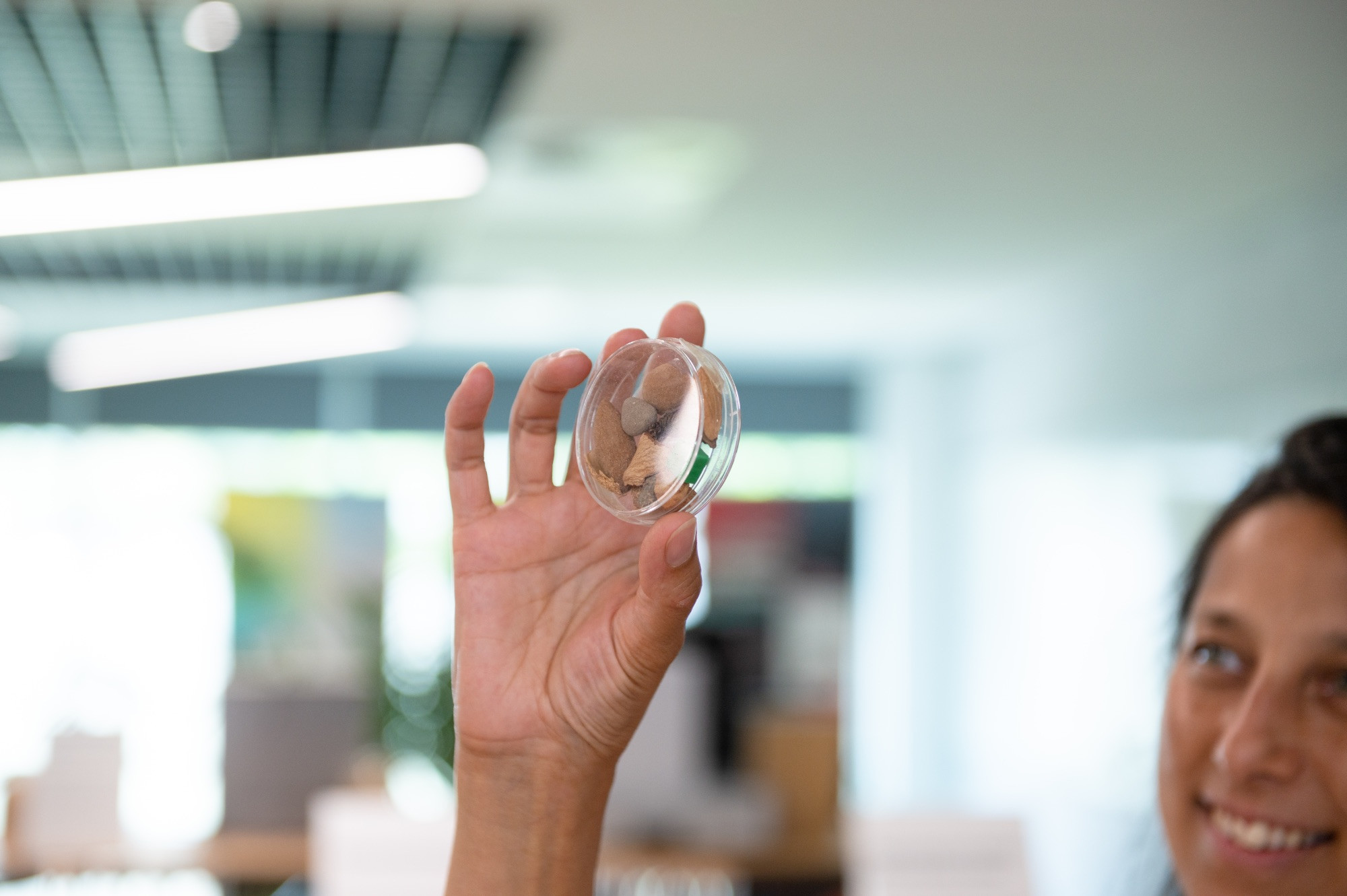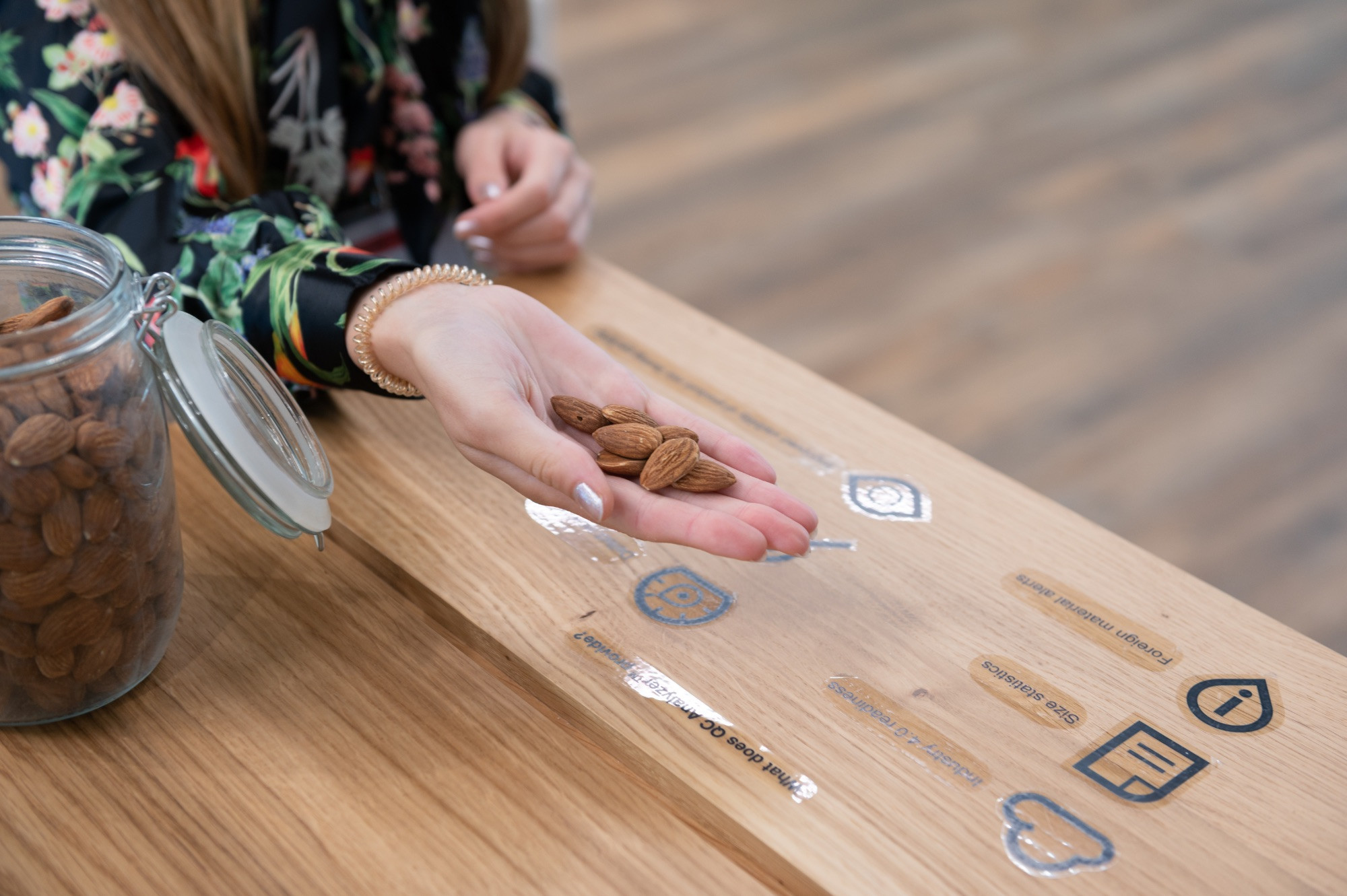 This is a business that has diversified far beyond the grains it began with. A billion people travel in vehicles manufactured using parts produced with Bühler technology, and countless people come into contact with the company's products every day via their mobile phones, eyeglasses, make-up, magazines and banknotes. "We have an advanced materials division where we offer solutions for producing inks, paints, cosmetics, electric car batteries, die cast components and thin-film coatings," Tracey explains.
But Bühler is still big on food: "Our technology turns grains into loaves of bread, cocoa beans into chocolate bars, beans into burgers, and it processes coffee and beer as well ... It takes paddy rice once it's been harvested, right through to bagging that final grain after it's been cleaned, dried, hulled, graded and sorted." Over the past 70 years, the sorting technologies and machines have been perfected and now, pretty much anything you can imagine needing sorting, a Bühler machine will sort – think of harvests like fruit, nuts, seeds, lentils, spices, and agricultural seeds.
I was amazed to find out how valuable tomato seeds are! Weight for weight they cost more than gold!
"I was amazed to find out how valuable tomato seeds are! Weight for weight they cost more than gold!" says Tracey. Bühler's sorting history also includes diamonds and other precious goods. There's always something new to sort: "We recently helped an olive company in Spain who wanted to utilise the nutritious kernel from within the stone, originally a byproduct. We were able to help them sort the seed kernels from the cracked olive stones – a challenge to recognise as they're often identical in shape and colour. It's very clever technology."
In 2019, the company won a Queen's Award for Enterprise for the seventh time, having repeatedly been recognised for innovation and export. A focus on sustainability has meant that Bühler has branched out into sorting used plastic, which is key to improving the quality of materials for recycling.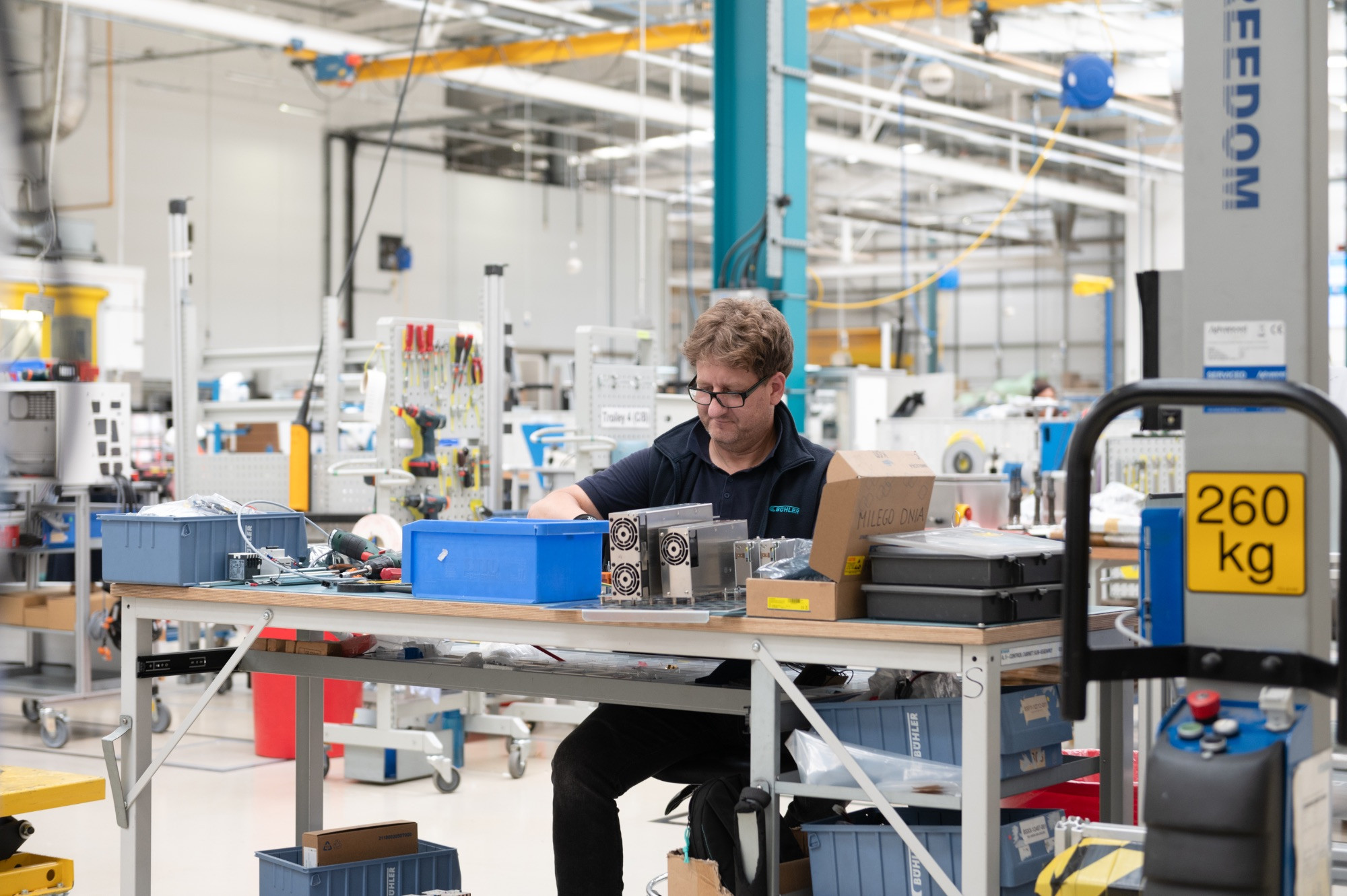 "Not all plastic bottles are made the same. To be able to recycle PET bottles, you first have to separate the different polymers used to make it. Often labels and caps on the same bottle are made from different types of plastics," says Tracey. "Our equipment can separate the PET from the PVC, HDPE or other materials, making it possible to remake bottles and other products from uncontaminated recycled plastic," she explains, adding that Bühler has worked with companies such as Coca-Cola to help them reach their goal of using more recycled plastic.
Bühler has some impressive sustainability goals, which align with the Royal Docks' goal of becoming a hub for green innovation. "We're working to reduce energy consumption, water usage and waste by 50% in all of our customers' processing chains by 2025. One single organisation cannot do it alone – all partners, suppliers and consumers have to get involved. It is only through ambitious targets and working together that we will be able to sustainably feed and transport a growing global population by 2050."
We're working to reduce energy consumption, water usage and waste for our customers, so that we can sustainably feed and transport a growing global population by 2050.
Bühler recently worked with Norwegian coffee producer Joh. Johannson Kaffe to build the world's first plant that consumes 85% less CO2 compared with conventional coffee production facilities. The company also has a partnership with Vyncke in Belgium to explore carbon-reducing projects such as using byproducts like bean husks to run clean energy plants.
While thoroughly international in its outlook, Bühler also pays attention to what's happening on its Royal Docks doorstep: Tracey says many people who work in Gallions Reach live locally. The company also likes to train people via internships and apprenticeships, and lots of employees started out on training programmes and have worked their way up. This was the case for Steve Steel, who started in 1966 and spent 55 years at the company designing and manufacturing crucial components. Steel says: "I'd encourage students from local colleges in the area to reach out to Bühler and explore employment opportunities."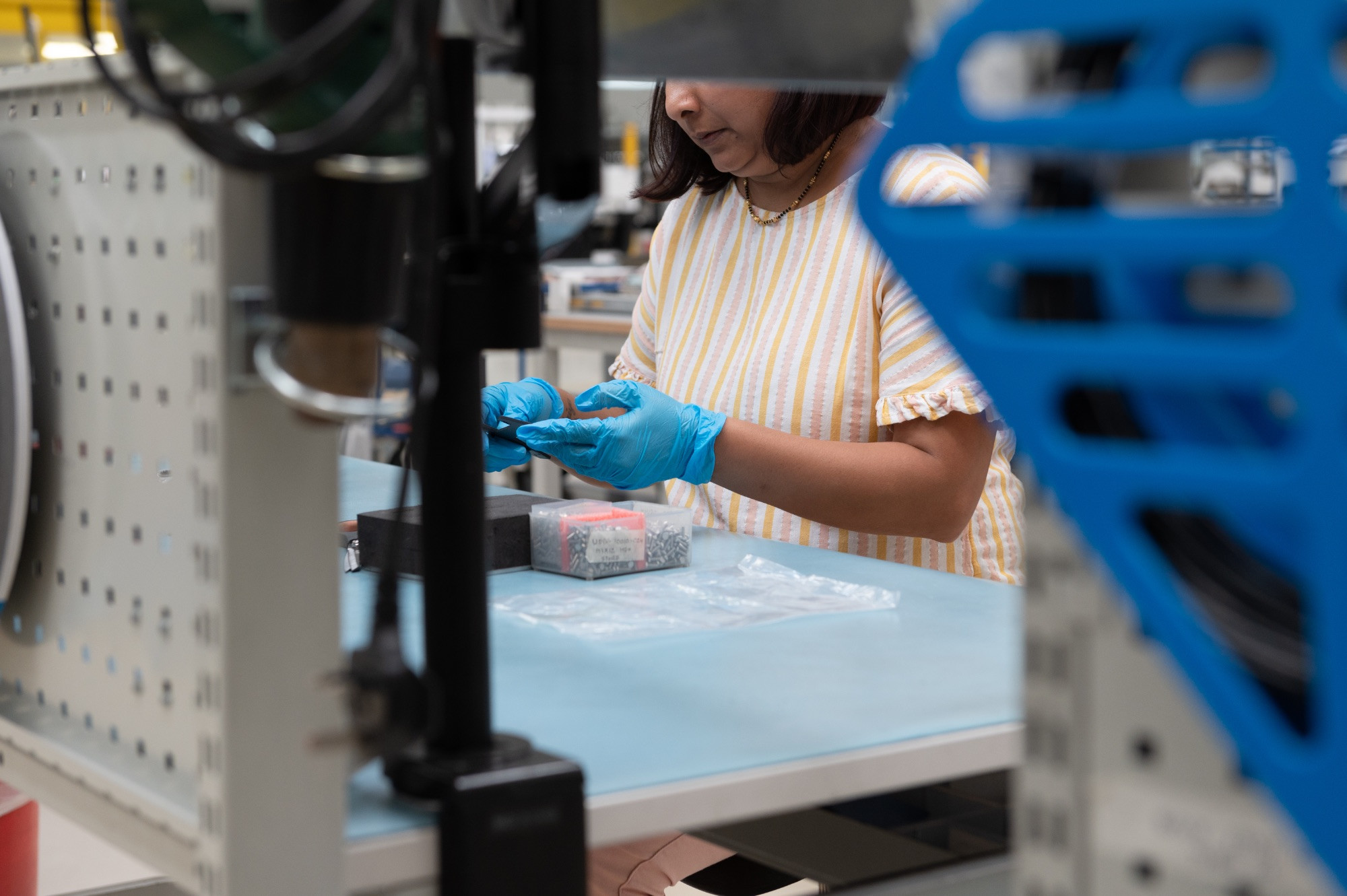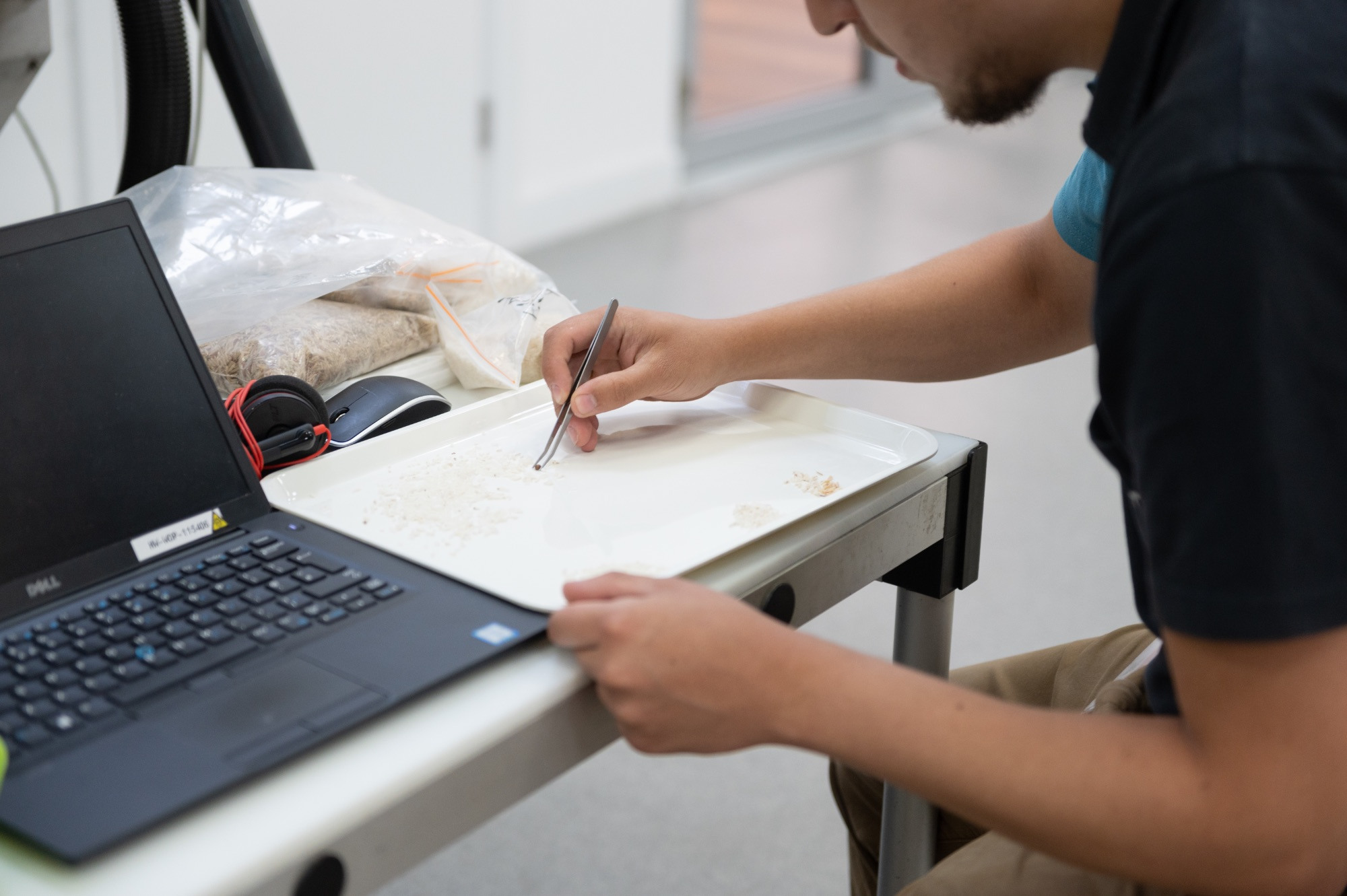 Bühler is an international company, but Sortex remains a proud East London story: the company was founded near the Tower of London by the Balint brothers, who came up with a machine that eliminated the drudgery of hand-sorting seeds. After a detour via Fairfield Road in Bow and Pudding Mill Lane in Stratford, the company arrived in Gallions Reach in 2007 after the Olympics needing the space. Now at home in the Royal Docks (in an office opened by Princess Anne, no less), Bühler intends to stay and grow; here, it will be part of an ecosystem of businesses inventing a greener future.
---
Read more about how the Royal Docks is providing a home for innovation through affordable workspace and sustainable investment.

Stories from around the docks