People
Meet Royal Wharf's modern-day milkman
Doorstep deliveries are back, thanks to Ben Hession, the founder of essential grocery service loaf.ly. Here he shares how he's bringing milk, bread and the circular economy to the Royal Docks.
The clink of milk bottles on the doorstep in the early hours of the morning, and the gentle hum of the electric float as it makes its rounds, might be sounds relegated to the past. But the memory of the milkman doing deliveries was the inspiration behind loaf.ly, an essentials delivery service based in the Royal Docks.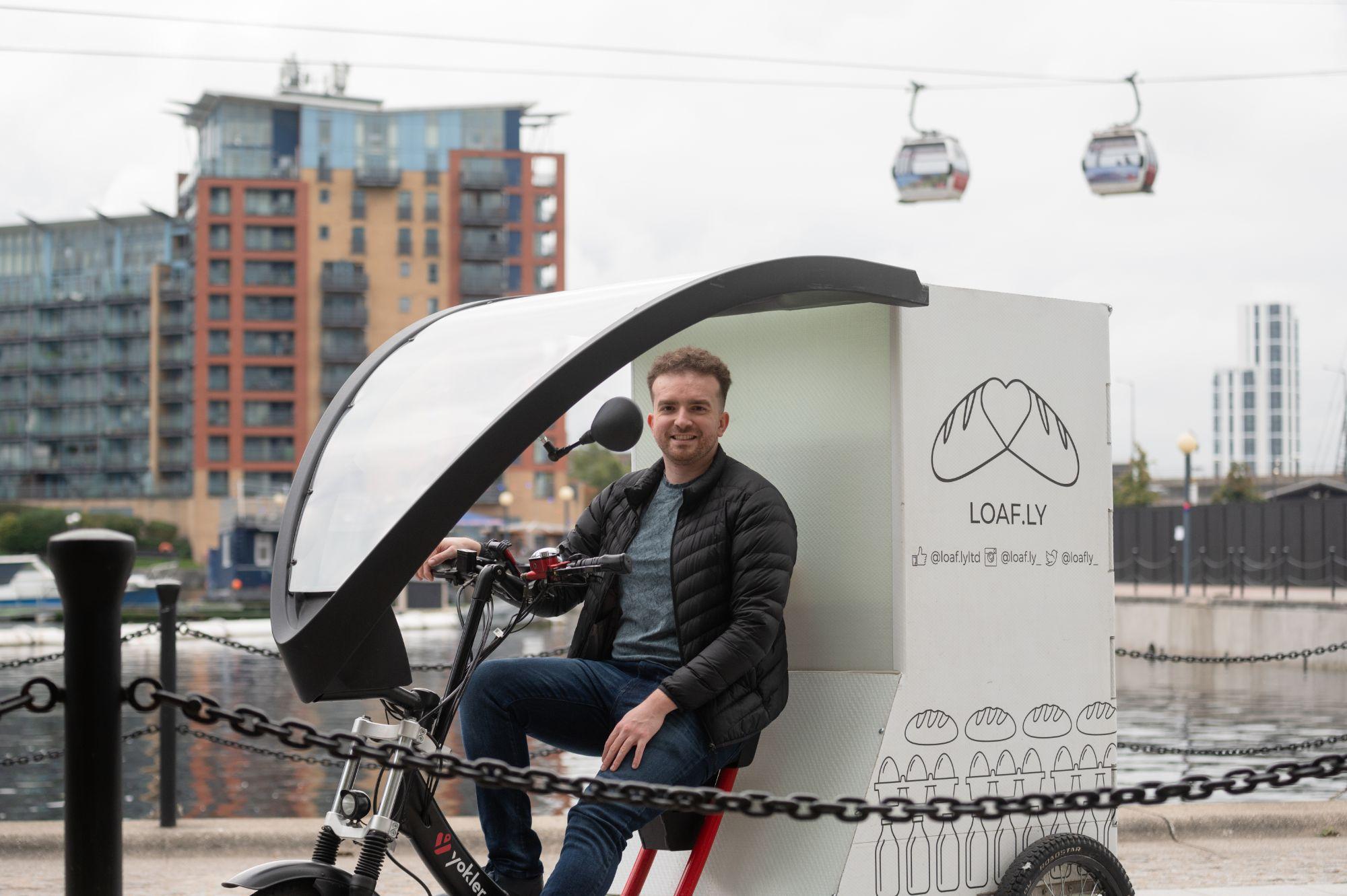 The Royal Docks is London's only Enterprise Zone, priding itself in creating the right atmosphere for businesses like loaf.ly to innovate and create a greener future. "I've lived in Newham for seven years, and in Royal Wharf for five," says loaf.ly founder Ben Hession. "It's a great area to be in – the water, the businesses, the people. Now there's so much investment in the area, both from outside and from the people who live here, it's just getting better and better."
This was the backdrop as Ben, who used to work in digital payments and finance, had an epiphany one morning as he arrived at work — he was in the wrong job. "I wanted to do something that supplied a need for people, but that would be good for the environment too," he explains. "I decided to take a mini career break, and so I woke up on my 30th birthday, unemployed and very happy."

We really want to bring the farmers market to your door. Our focus is on the good of the planet and trying to do things differently.
- Ben Hession
But what had begun as a short break became extended as his plans to return to work went awry and the world locked down. Nevertheless, inspiration had struck.
"I was thinking about how the milkman provided a daily service, and how sustainable it was reusing glass bottles." But with a majority of people in London living in flats or apartments, the old model of the doorstep delivery needed a 21st century update.
"I live in Royal Wharf, in a development where there are 10,000 people, and there's a 24-hour concierge service," he says. "I started a conversation with the building managers: what if the same person were to come by to make doorstep deliveries at the same time and on the same day every week?"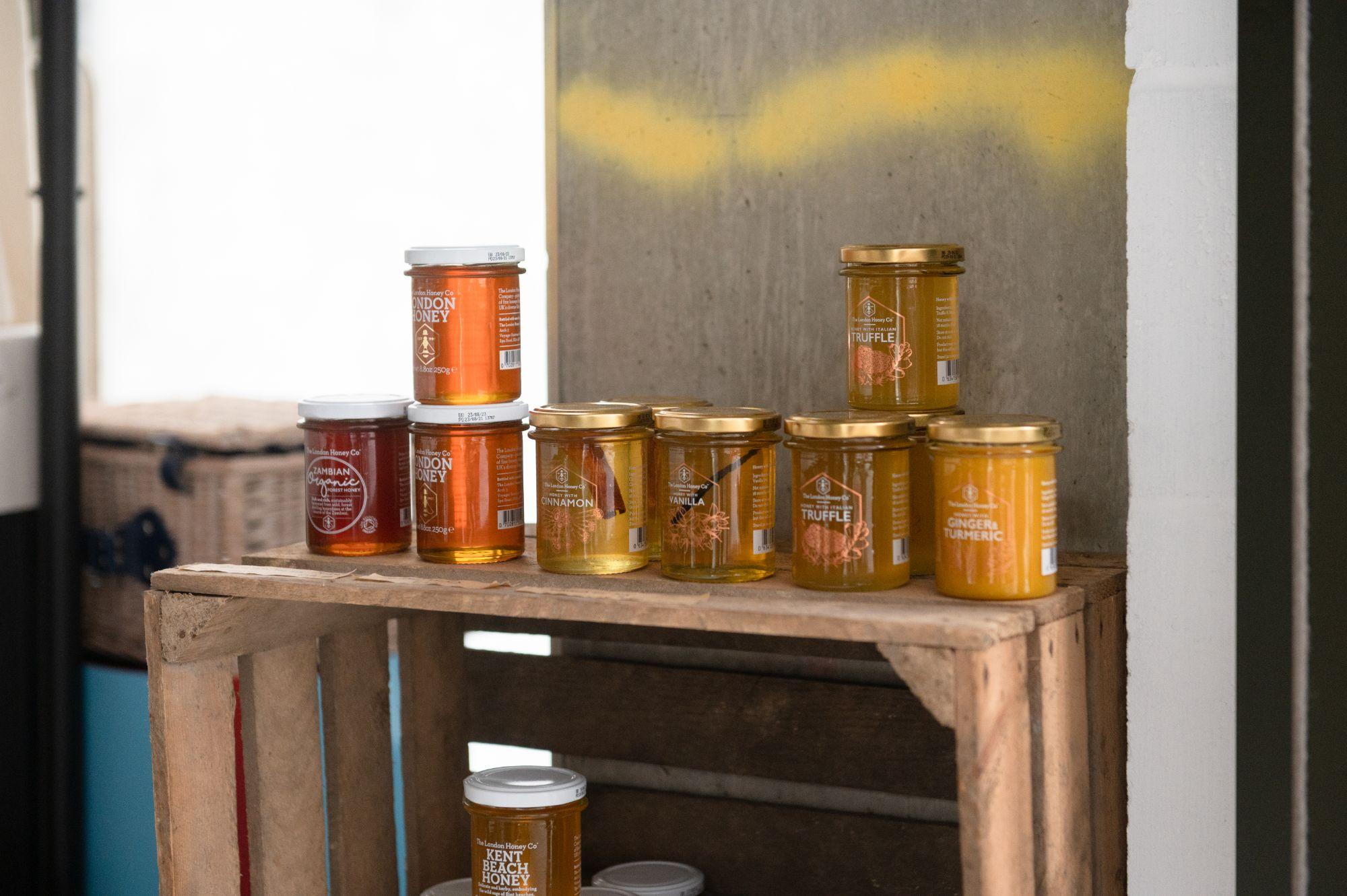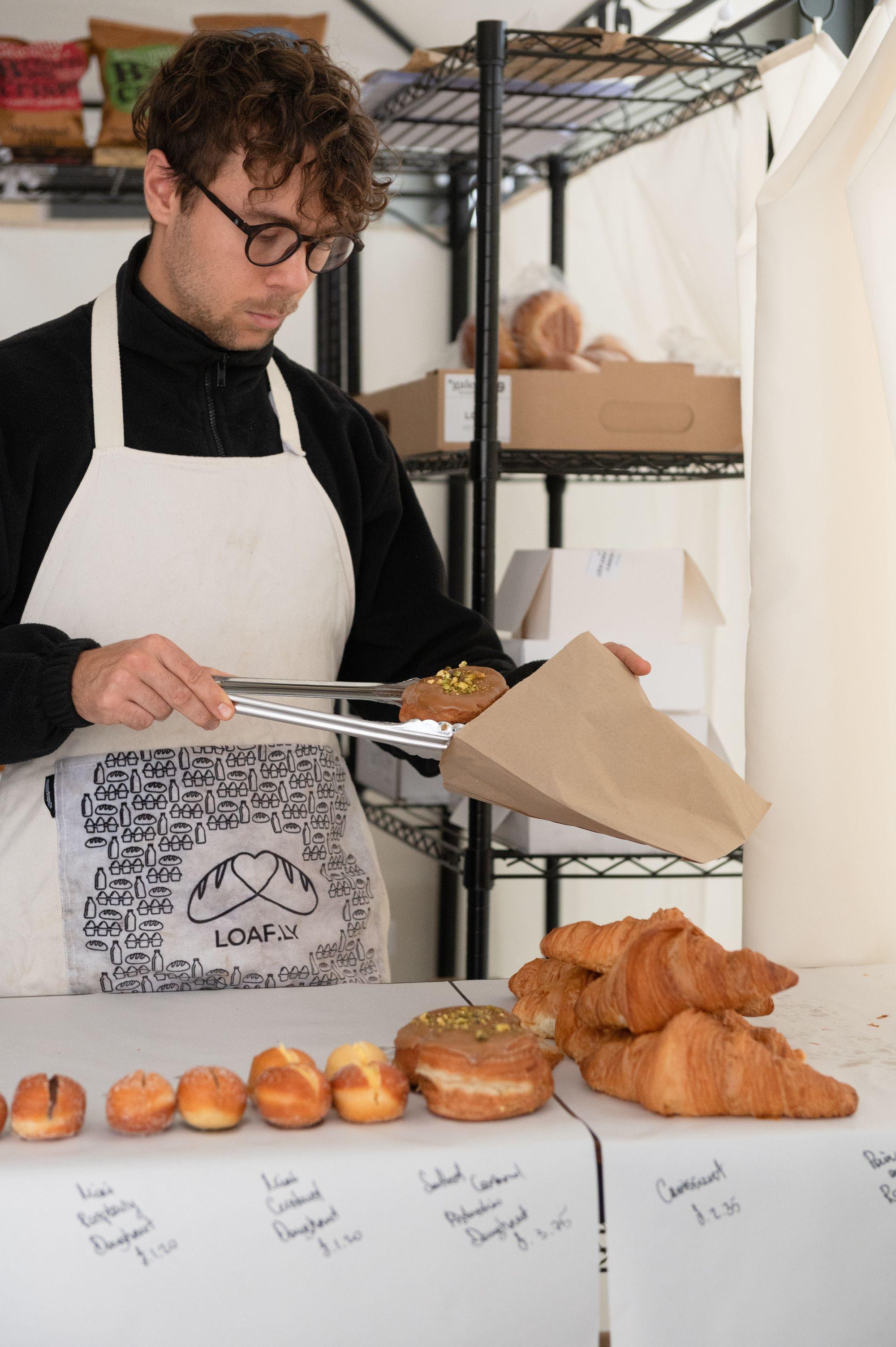 Unlike takeaway services with thousands of riders, having a small team means it's possible to organise security clearance, and for the concierge team to know who'll be delivering the rounds personally. In May 2020, the development agreed, and thanks to a small yet crucial investment from a good friend, loaf.ly was born.
Ben and his team of three make their rounds on a cargo bike at four in the morning, dropping off milk, fresh bread, doughnuts, chocolate, fresh juices and other essential supplies, outside their customers' front doors. At the same time, they collect their empty bottles, packets and cool bags to reuse.
"We really want to bring the farmers market to your door," he says. "Our focus is on the good of the planet and trying to do things differently. We're a vegetarian business, so we'll never do meat or fish deliveries, but I've worked hard to find suppliers who minimise their impact on the environment."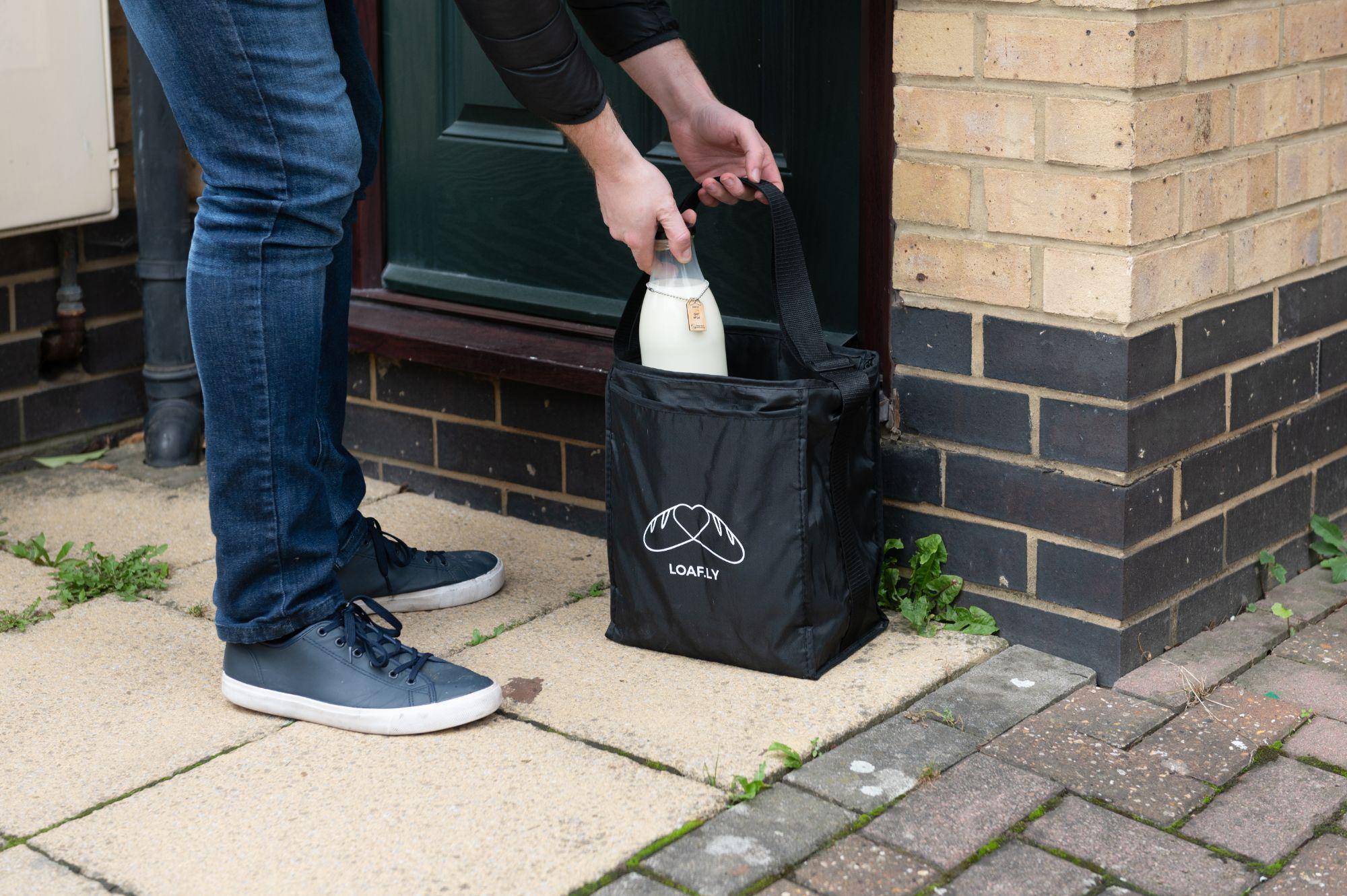 Loaf.ly's milk comes from a dairy which herds their cows in such a way that they produce a third less methane than regular dairy cows in the UK. The company also works with lots of local businesses: there's bread from a bakery in Woolwich, honey from Bermondsey, jam from Kentish Town, and vegan brownies from Greenwich. Everything is baked, bottled, bagged and boxed to order in line with their zero-waste ambition, and the business also donates 2% of their revenues equally between local community causes and global environmental projects.
Although Ben acknowledges that some of the products they deliver are more 'artisanal', his aim is to make loaf.ly as accessible as possible: "There's no minimum order and no delivery fee, so if all you want is a pint of milk, that's all you'll pay for."
This business is all about sharing. There's already such a strong sense of community here, and that's what I want to contribute to.
- Ben Hession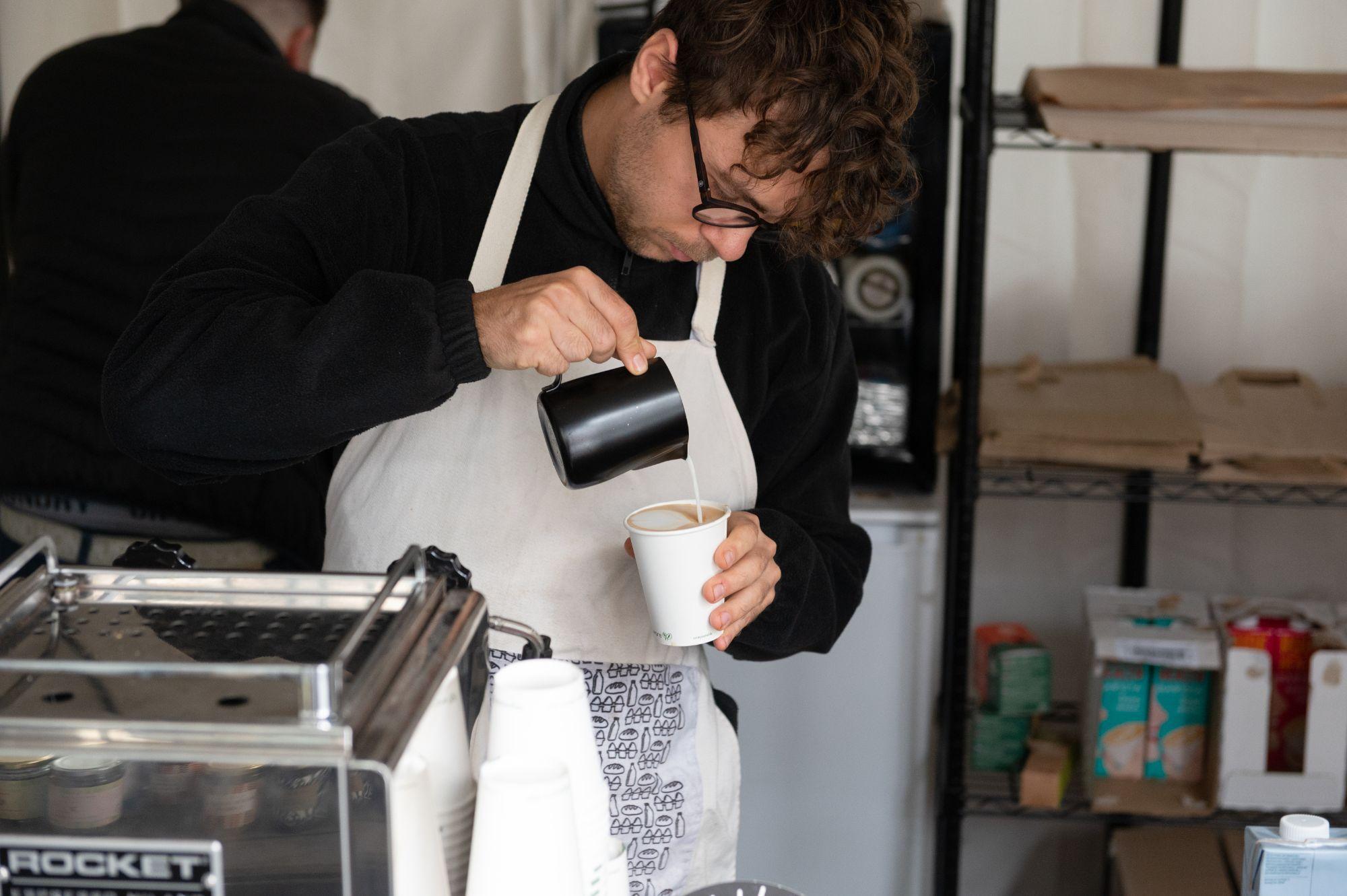 The small business has been through a lot in its first year — a broken leg, a break in, and a global pandemic of course — but one not to be deterred, Ben is full of plans for how to grow loaf.ly in the future. They'll be expanding their product offering to include zero-waste dry goods such as pasta and rice, refillable cleaning products like antibacterial hand gel, and they'll be extending their delivery areas. "I've had people place orders from Bournemouth who I've had to politely email to explain that it's a bit too far for us to cycle right now," Ben laughs. And in October, he plans to open a community cafe in Canning Town, with an alcohol and music licence from next spring so he can host open mic nights and run a bar at the weekend, as well as offering a fixed location for people to collect and refill essentials and buy coffee.
"This business is all about sharing. We've got a circular economy where people are sharing their milk bottles and bread bags and so on. There's already such a strong sense of community here, and that's what I want to contribute to. Even if it does mean getting up at four in the morning."
---

Check if loaf.ly delivers to you on their website. When you're ready to order, there's an app on either Apple or Android.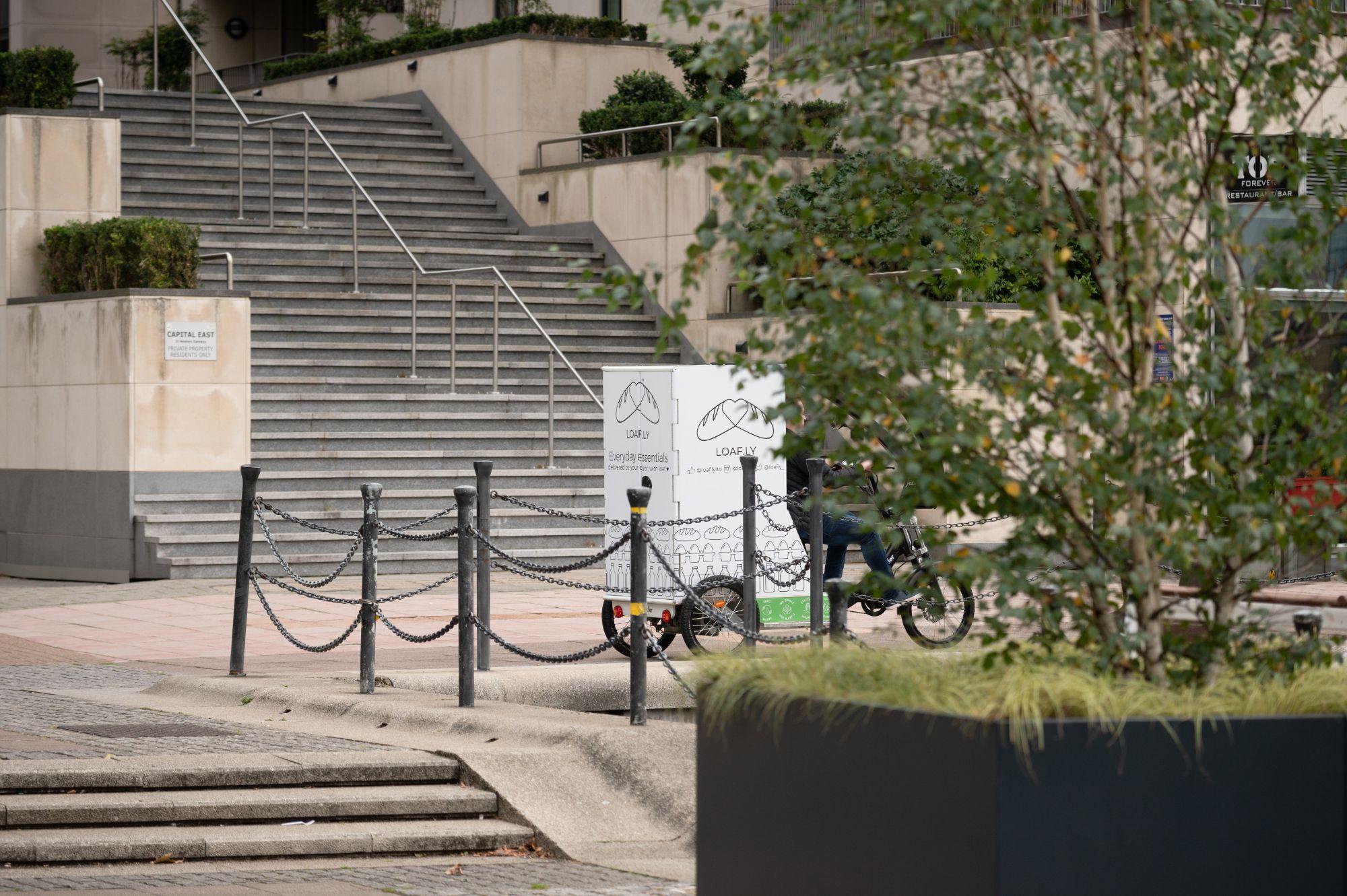 Stories from around the docks