Art & Culture
Join the Wishful Celebration
It's not every day that the Royal Docks get transformed into a water wonderland that wouldn't look out of place on the riverbanks in Thailand, but that's exactly what's set to happen on 28 September. Our Join The Docks festival is closing with Wishful, a beautiful celebration of water and light.
So what exactly does Thailand have to do with the Royal Docks? Wishful is inspired by the Thai festival of Loi Krathong. 'Loi' translates quite literally as 'to float', but there isn't really an equivalent word in English for 'krathong'. It's traditionally a piece of banana tree trunk that's decorated with bright flowers, candles and incense and then floated down a river.

Wishful is a celebration of the river. We're going to bring a bit of beauty and light to the area.
Ben Raine, Emergency Exit Arts
The connection to the water is a key part of the festival. "Wishful is a celebration of the river. We're going to bring a bit of beauty and light to the area," says Ben Raine from the event creators Emergency Exit Arts. It's the relationship to nature and water that really brings the festival to life, and makes it the ideal inspiration for a festival at the Royal Docks.

But this isn't your average stroll through the park. You'll walk through a gigantic illuminated mechanical garden and watch as the floating wishing shrines are launched into the water. The wishing shrines light the way for an impressive show of gliding giant swans, and an operatic moon goddess.

Cultural events in London are a very necessary thing. It can be a hard city to live in. When you show people a more aesthetic side to life, it can really enhance people's enjoyment.
Ben Raine, Emergency Exit Arts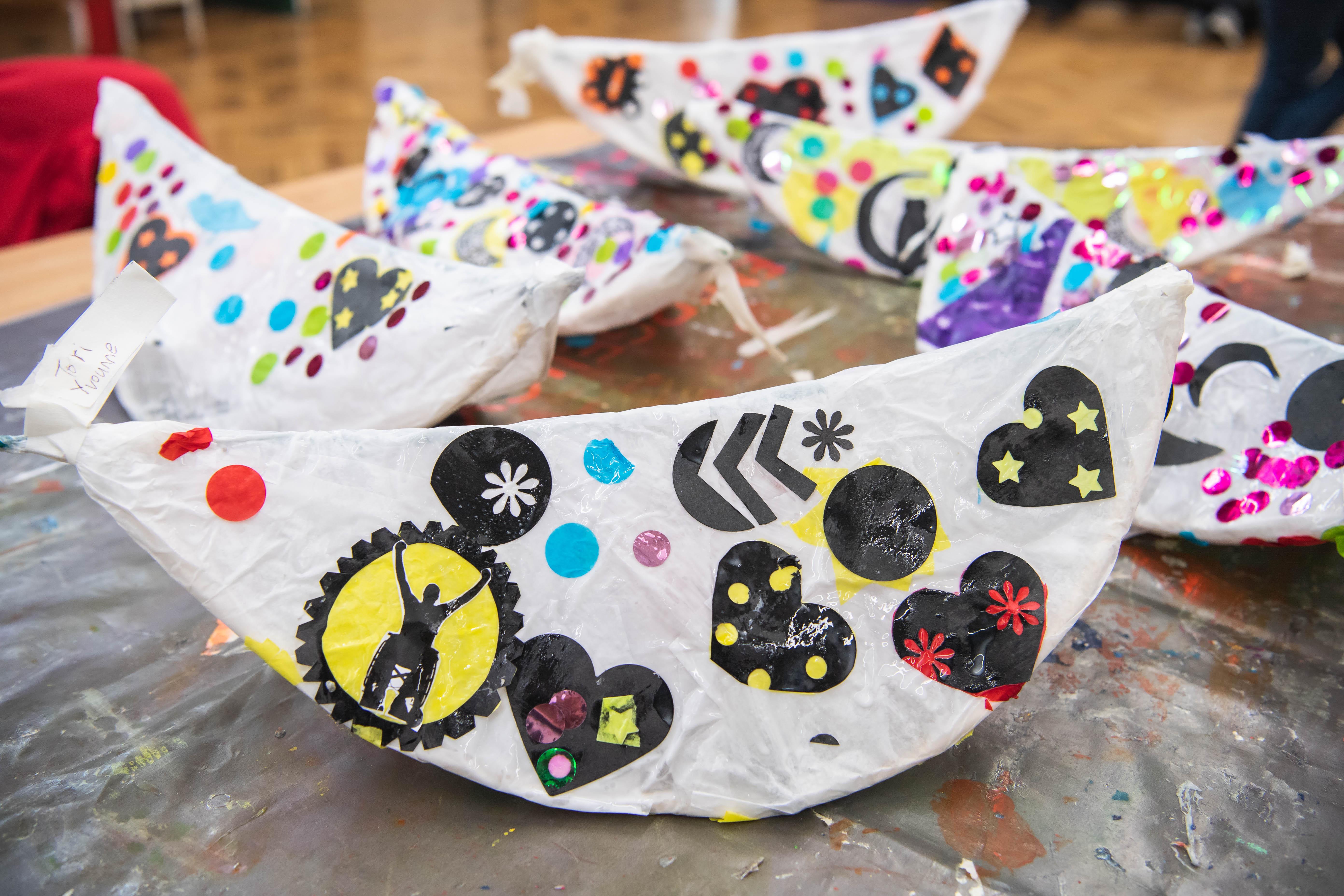 The floating wishing shrines are the opening scene of the show and there's some audience participation involved. Throughout Join The Docks, local arts company Rosetta Arts have been on hand to help festival goers create their own floating lanterns to float during the ceremony.

There's still time to get crafty and make your own – you can join the free floating lantern making workshops at the Crystal Building on Saturday 21 September, or join on the classes on the day of the finale - there's one running from 6pm-8pm at Silvertown Quays. This lantern making sessions are free and open to all.
The celebrations really get started after 8pm, when everyone is invited to join the carnival procession. Then it's time to gather on the docks for a spectacular show of water and fire. The grand finale is a shower of pyrotechnics against the stunning backdrop of Millennium Mills. It's going to be a night like never before in the Royal Docks.
Stories from around the docks