Art & Culture
Jazz, rollerskates and sunshine at the Certain Blacks Ensemble Festival
Families descended on the Crystal Gardens last weekend for the Certain Blacks Ensemble Festival. By the waters of Royal Victoria Dock, some of London's finest musicians took to the stage while children splashed in the paddling pool at Kids Summer Splash nearby.
Headlining jazz legends Cleveland Watkiss and Orphy Robinson, the festival also hosted aerial circus and live art performances from the likes of Joana Dias and Out of Order. Here are some portraits and performances from the day snapped by photographers Zach Ekpe and Sam Bush.

Certain Blacks Ensemble Festival is part of our summer programme, Join the Docks. The line-up continues with Shakespeare, jazz, art workshops, fireworks, exhibitions, and much more — all for the free.

The best in entertainment, the best in jazz music, the best in performance... right on our doorstep.
Clive Lyttle, Certain Blacks artistic director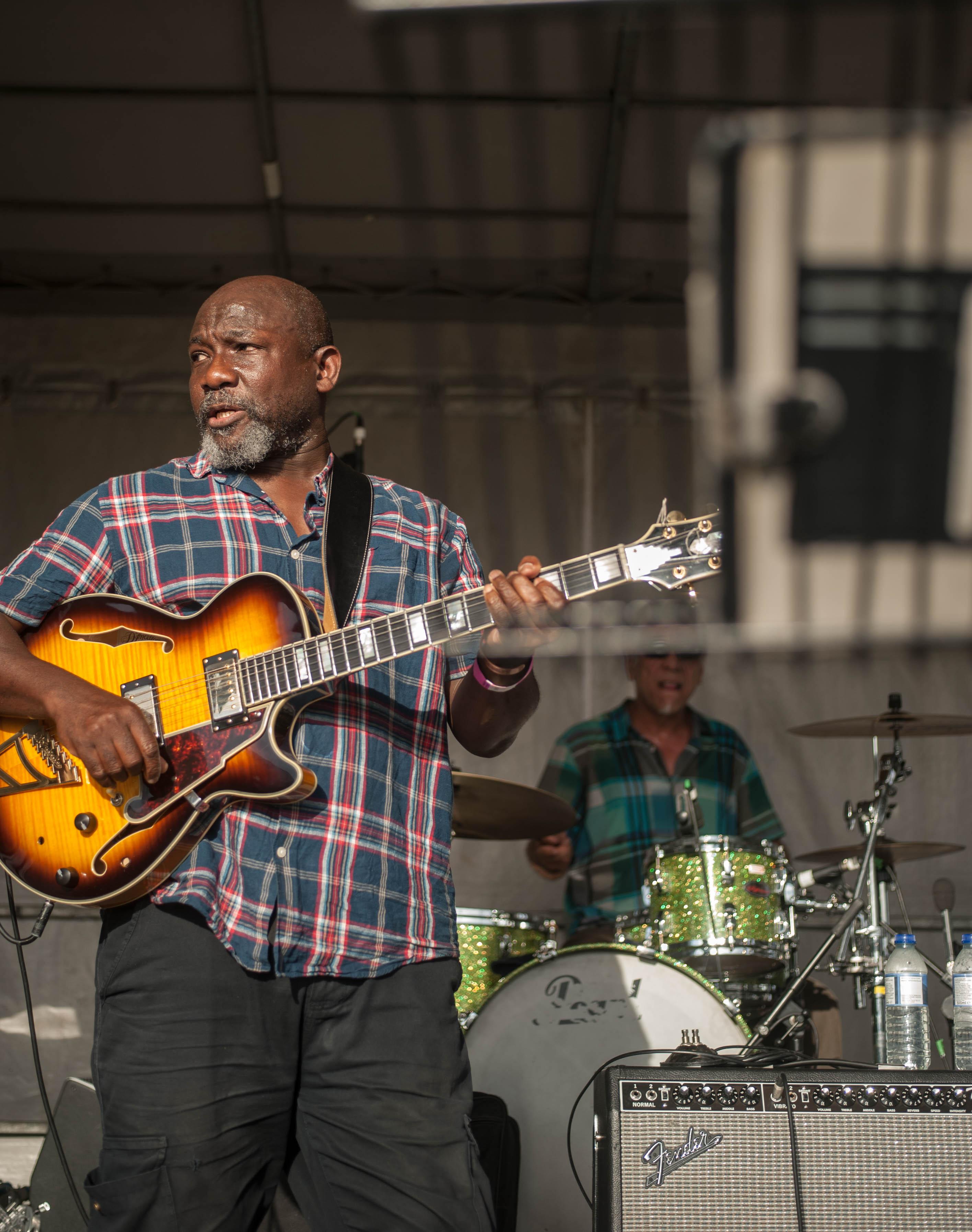 Stories from around the docks