Regeneration news
Creative workspaces to transform Silvertown Flyover
A colonnade of empty space beneath the Silvertown Flyover is to become over 86,000 sq ft of workshops, café and exhibition space, and shared working areas.
Planning permission has been secured for a two-storey development known as the Silvertown Flyunder, a scheme by Pedder & Scampton Architects. Accessed from next to the underpass by the Crystal Gardens, the Flyunder will run along the full 240-metre stretch of 'found' space beneath the road, helping to connect the eastern end of Royal Victoria Dock with the Thameside West development to the south.
Pedder & Scampton say, "The Flyover is supported on a myriad of tall concrete columns forming a magnificent cathedral-like space with an articulated soffit of profiled beams. The scheme is inserted between these structures and reveals one of London's unseen spaces to its users and the public."
The design is marked out by shared spaces that run from end to end, encouraging a community to develop as workshop tenants mingle in common areas. Meanwhile, towers that rise above the level of the road serve a dual purpose, acting as beacons to signal the presence of the workshops, as well as holding servicing runs.
The Silvertown Flyunder will join other creative communities across the Royal Docks, from the Silver Building's bustling centre for fashion, design, and art, to RAW Labs' regular round-up of activities and events. Further north, Canning Town's Caxton Works are creating a sustainable commercial quarter.
Tall concrete columns form a magnificent cathedral-like space.
Pedder & Scampton, architects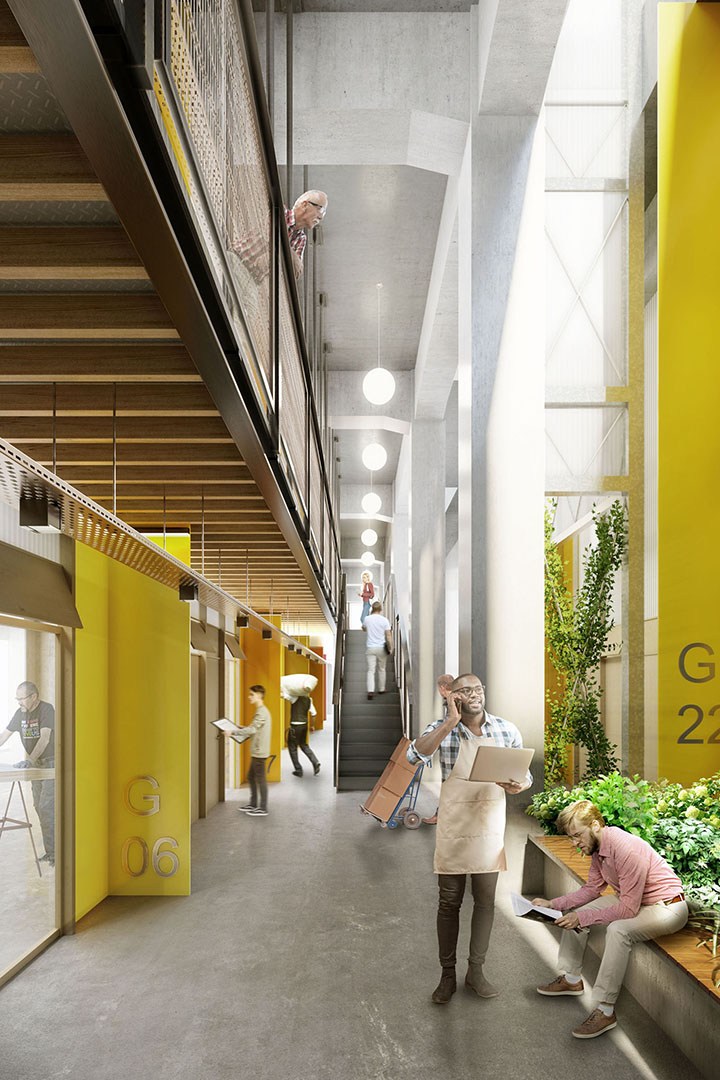 Stories from around the docks