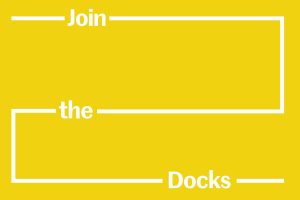 Join the Docks
Xris | Xross Poetry Takeover
Join the Poetry School in collaboration with RAW Labs for an exchange of ideas, culture, and language. This one-day festival takeover fuses creative writing and poetry workshops with performance, music and art. Artists include Anthony Anaxagorou, Jade Cuttle, Leo Boix, and Ella Frears. Includes fully-licensed bar and café.
For your visit
Food & Drink
Galyons Bar & Kitchen
This 19th-century dockside inn has recently been reborn as a waterside gastropub.
New Arrival
Food & Drink
Lockside Kitchen
Wharfside community cafe offering a regularly-changing menu of healthy and affordable food.
Activities
SportsDock
State-of-the-art UEL sport facilities, offering martial arts, table tennis, badminton, and more.