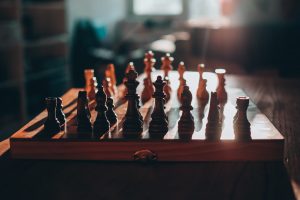 Sport & Activities
Virtual Board Games (for adults)
Come along to Royal Wharf Community Dock's weekly board games club. Whether you want to play an old classic, or try something new, whether you're an expert, or new to board games. This is a chance to meet new people (virtually!), learn something new and have fun. They'll be meeting on Zoom, bring game suggestions that can be done online or over the camera!
Join the meeting: http://royalwharfcd.org/event/...












For your visit
Community
Britannia Village Hall
A hall-for-hire that holds 200; home to multi-faith activities, exercise classes, English lessons, and more.
New Arrival
Food & Drink
Triple Two Coffee
Located inside the Royal Wharf Clubhouse, Triple Two Coffee sits within the focal point for daily health and fitness classes, swimming and neighbourhood events.
Art & Culture
Brick Lane Music Hall
Music hall is a dying Victorian tradition, and this is historic hall is the only permanent venue for it that remains.