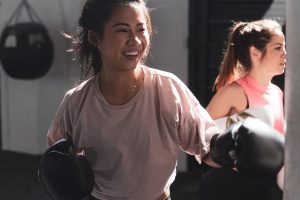 Sport & Activities
Us Girls Rock
To celebrate International Women's Day activeNewham in partnership with StreetGames is going digital and bringing you a day of fun activities for women & Girls online.
From the comfort of your own home using a laptop, tablet, or phone you can join us for a day of online activity sessions to celebrate International Women's Day 2021 through our online zoom webinar sessions.
All sessions are conducted through the zoom online platform and will be delivered by an activeNewham member of staff or trusted external provider. An administrator will also be present during the session to ensure that the programme is monitored for participant health and safety reasons.
*For health and safety reasons we ask that those with medical issues or injuries do not participate in the online sessions before consulting with a doctor*
For more information on this or any of our digital activity sessions please contact sports@activenewham.org.uk
For your visit
Business
Tate & Lyle Sugars
This refinery on the banks of the Thames has been producing sugar by the tonne for over 140 years.
New Arrival
Food & Drink
Triple Two Coffee
Located inside the Royal Wharf Clubhouse, Triple Two Coffee sits within the focal point for daily health and fitness classes, swimming and neighbourhood events.
Food & Drink
Fox@ExCeL
Relaxed pub sprawling across different rooms of an old tobacco warehouse.
Similar events