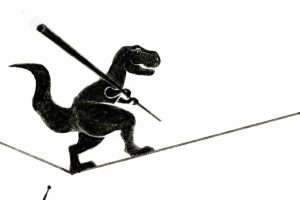 Art & Culture
SHADOW PLAY
Wander along Royal Albert Wharf after dark next week and you might see something surprising...
Shadow stories and images celebrating London's diverse communities will light up the windows of the wharf. Perhaps you'll glimpse a moment from docklands history, a tale from another time and place, or even a tightrope walking T-Rex! Each artist will create a unique Shadow Play picture in their studio window, making a cinematic journey along the waterside.

Nine windows, nine wonders, one wharf. The windows will light up together in an inclusive event at 4pm Saturday 11th December, and every night till Christmas. Everyone is welcome!

For your visit
Activities
Royal Docks Adventure
Power boats, rowing boats, dragon boats, canoes – everything you need for an afternoon on the water.
Food & Drink
La Barrique
Welcoming wine bar just outside the ExCeL centre, with continental salad, pizza, and sandwiches.
Food & Drink
Nakhon Thai
Thai restaurant overlooking the docks, with a Polynesian-style cocktail bar.