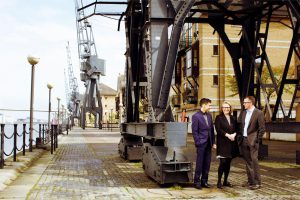 Events
Recruitment Open Day
From project management to marketing, events to economic development, we're recruiting now for posts across a wide variety of fields.
If you're considering applying, this open day is a chance to meet the team, ask questions, and find out more about all the roles on offer.
If you'd like to attend, please send us an email on royaldocks@london.gov.uk with 'recruitment' in the subject line and let us know whether you'll be attending the day-time or evening drop-in.
For your visit
Food & Drink
China Palace
Dim sum, karaoke, and tradition Chinese cuisine next to the ExCeL centre.
Food & Drink
La Barrique
Welcoming wine bar just outside the ExCeL centre, with continental salad, pizza, and sandwiches.
Food & Drink
Nakhon Thai
Thai restaurant overlooking the docks, with a Polynesian-style cocktail bar.