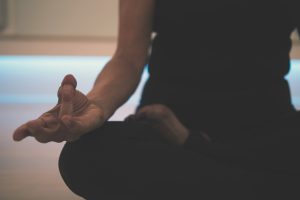 Sport & Activities
Online Meditation and Stretching
Join Lucy for half an hour of meditation and stretching. A great way to loosen up after a long day and to aid sleep and relaxation.
You don't need anything particular – just a laptop, phone or tablet and access to the internet.
Join the meeting: http://royalwharfcd.org/event/...


















For your visit
Outdoors
Britannia Village Green
Every experimental urban village needs a green. This one has a basketball court.
Business
Tate & Lyle Sugars
This refinery on the banks of the Thames has been producing sugar by the tonne for over 140 years.
New Arrival
Food & Drink
The Windjammer
The Windjammer is a stunning pub with a big focus on fresh, seasonal food, a community atmosphere and exceptional service.