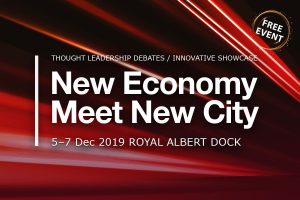 Events
New Economy, Meet New City
This programme will showcase first class projects on the ground floor of the ABP Royal Albert Dock Altitude building. The premium debates and discussions on the first floor will explore how the new economy shapes the new city and ties together the themes of future and innovation - and does so in a way that makes the conversation both local to London and the tech hub that RAD will become.
RAD is right next to both City Airport and the ExCeL Exhibition Centre, inevitably making its future tenants and residents particularly focused on mobility and finance, with a global perspective. They will be living in the new economy and the new city at every moment. The New Economy, Meet New City programme will appeal to anyone interested in how technology will shape our lives.
For your visit
New Arrival
Business
Royal Albert Dock
This new commercial heart for London will stretch from Royal Albert DLR almost as far as Cyprus.
Community
London Borough of Newham
The dockside HQ of Newham Council.
Places To Stay
Holiday Inn Express
There's unlimited breakfast at this three-star hotel right next to Royal Albert DLR.