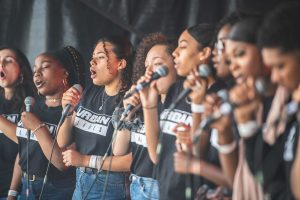 Art & Culture
Urban Flames at EFG London Jazz Festival
Urban Flames take their blend of contemporary pop and urban music to The Crystal as part of the EFG London Jazz Festival.
With an infectious live presence, Urban Flames are creating quite the stir in the industry, playing their biggest show to date at The Royal Albert hall last December. Already this year they have headlined Kings Place and in May took to the stage at The Great Escape Festival alongside Black Butter Records artist Amaria.
For your visit
Food & Drink
Tapa Tapa
Tapas at this red-bricked Spanish place just inside the ExCeL comes traditional or with a modern twist.
Food & Drink
La Barrique
Welcoming wine bar just outside the ExCeL centre, with continental salad, pizza, and sandwiches.
Activities
London Royal Docks Open Water Swimming
Swim outside year round against the historic backdrop of Royal Victoria Dock. Safety tagging included.