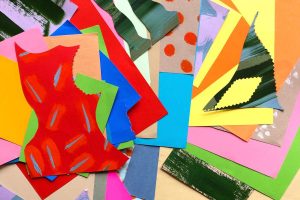 Art & Culture
Collage Club Workshop at EFG London Jazz Festival
Taking inspiration from the king of collage Matisse, guests will be invited to create their own paper cut-outs based on his book of collage compositions 'Jazz', first published in 1947. The Collage Club tables will be piled high with colourful paper and exciting materials for you to slice into masterpieces to take home. All abilities welcome and all materials included.

For your visit
Places To Stay
Aloft London ExCeL
Four-star Marriott hotel with a dockside restaurant terrace, wood-lined interiors, and a striking skyline.
Food & Drink
ZeroSette
Authentic Italian near the ExCeL, with a touch of flair.
Food & Drink
Nani Café
Beans on toast, paninis, and other homely lunch options at equally homely prices.