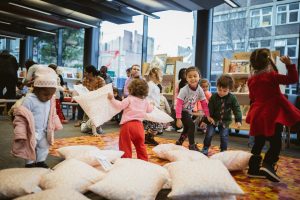 Family
Baby Boogie at EFG London Jazz Festival
Following the fun and interactive music-making Jazz for Toddlers session at The Crystal, EFG London Jazz Festival will be putting on some family-friendly classics to dance along to with your little ones.
For your visit
Activities
London Royal Docks Open Water Swimming
Swim outside year round against the historic backdrop of Royal Victoria Dock. Safety tagging included.
Food & Drink
La Barrique
Welcoming wine bar just outside the ExCeL centre, with continental salad, pizza, and sandwiches.
Activities
Royal Docks CrossFit
Gym dedicated to CrossFit, the gruelling strength and conditioning phenomenon that athletes swear by.