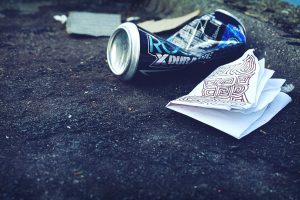 Events
Community Weapon Sweep and Litter Pick
Beckton Ward Panel and Beckton Safer Neighbourhood Team invite you to a community weapon sweep and litter pick. They say:
We are asking for volunteers to come along to this event at about 11am on Saturday 21 September, meeting near the entrance to Beckton Park DLR Station on Strait Road, E6. After a briefing, it is intended to start at 11:30 for a couple of hours.
Apart from the normal litter pick, we will be checking for weapons hidden in the undergrowth. The local police will advise how to deal with these. If you have protective gloves or litter pickers please bring them along as we only have a limited supply. We hope to see you there.
For your visit
Community
University of East London
UEL's docklands campus is known for its state-of-the-art sports facilities and formiddable reputation.
Food & Drink
Lockside Kitchen
Wharfside community cafe offering a regularly-changing menu of healthy and affordable food.
Art & Culture
RAW Labs
Sample an impressive range of art events and workshops, or just the great coffee, at this Bow Arts caff.
Similar events