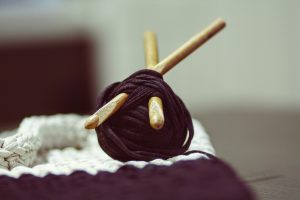 Art & Culture
Come Craft with Us
The idea is that you bring your craft projects (knit, crochet, pom poms, colouring - absolutely anything), your neighbours or friends from outside the Docks are welcome too! In the lead up to Christmas there might be some things you've wanted to try but wanted a bit of moral support with.
Key details
Thursday 28 November 2019
6.30 – 8.30pm (doors open from 6pm)
Tickets £5 (includes hot drink and festive cookie)
Further details of food available for pre-order will be made available prior to the event.
For your visit
New Arrival
Community
Royal Wharf Community Dock
From adult ballet classes to dance and drama classes for kids, this new centre in the heart of Royal Wharf has begun with a bang.
Food & Drink
Il Volo
Il Volo serves Italian comfort food that salutes the docks' history at the centre of world trade.
New Arrival
Food & Drink
Husk Brewing
There's a new brewer in town, right where the first IPAs were once shipped from. Watch out for live music nights in the bar.