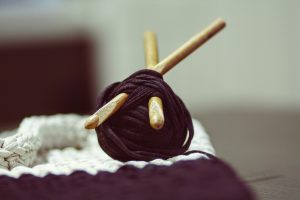 Art & Culture
Come Craft with Us
The idea is that you bring your craft projects (knit, crochet, pom poms, colouring - absolutely anything), your neighbours or friends from outside the Docks are welcome too! In the lead up to Christmas there might be some things you've wanted to try but wanted a bit of moral support with.
Key details
Thursday 28 November 2019
6.30 – 8.30pm (doors open from 6pm)
Tickets £5 (includes hot drink and festive cookie)
Further details of food available for pre-order will be made available prior to the event.
For your visit
Art & Culture
Millennium Mills
Derelict early 20th century flour mill turned screen icon; this Royal Docks landmark is due to be redeveloped.
New Arrival
Food & Drink
Husk Brewing
There's a new brewer in town, right where the first IPAs were once shipped from. Watch out for live music nights in the bar.
New Arrival
Food & Drink
Little Hudson Cafe
Little Hudson Cafe is an independent cafe open in Royal Wharf serving homemade brunch.