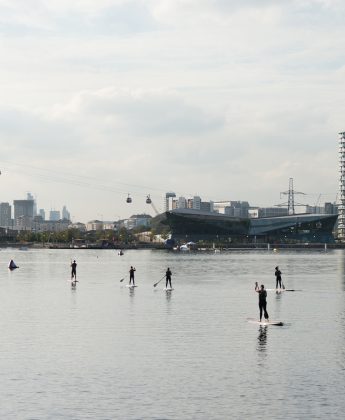 Join the Royal Docks Team
Once London's gateway to world trade, today the Royal Docks is one of the UK's most important regeneration areas.

This significant regeneration project is set to create 35,000 jobs and 12,000 homes in Newham, East London, and over £5bn of inward investment by 2038.
Ever since its shipping heyday as London's busiest docks, the Royal Docks has been a place of doing. Today, we're connecting communities, welcoming new businesses, and expanding our relationships across the globe. We're turning this area into an important commercial district, a thriving place to live, and a new cultural centre for the capital.
This is a place where you can see your ideas brought to life, where you will work closely with local people and businesses, and where your work makes an impact on people's lives. We'll make things happen for you too, with a variety of training, development, and flexible working opportunities to help you achieve your goals.

Join us. And do.
What opportunities are available?
Thank you to everyone who has applied to join the Royal Docks Team as part of our summer 2019 recruitment campaign.

We received over 900 applications in total for our wide range of roles. At this stage, not only have we met Greater London Authority's diversity and gender targets, we have exceeded them: 56% and 60% of applicants identified as BAME and female, respectively.